I have a couple items I need/want/would like to see printed.
First is a set of about 8-10 1/35 modern tank towing pintles. They look like this:
They would not need the wings on either side of the shaft, nor the bolt on the end. Just the flange near the pintle end as the shaft is to be inserted into a hole in the mount.
Second is a long shot, but probably (hopefully) doable. I would love a printed rear frame section to convert the Hobby Boss Delta Force FAV into a SEAL FAV (like below).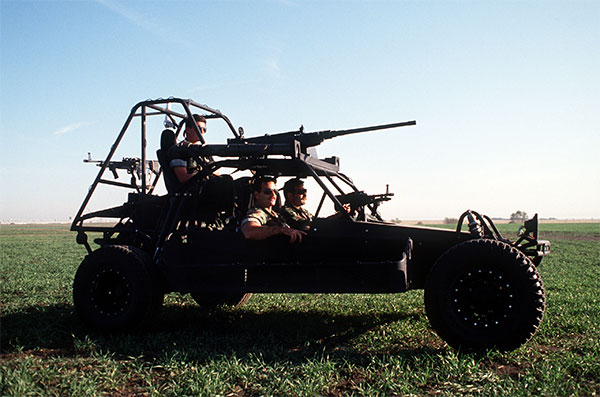 I have some better drawings I can send you if you want to move forward with it.