I realize in today's market there may be no end to the products offered for "Shading" and/or weathering our models but to that list add one more name CITADEL.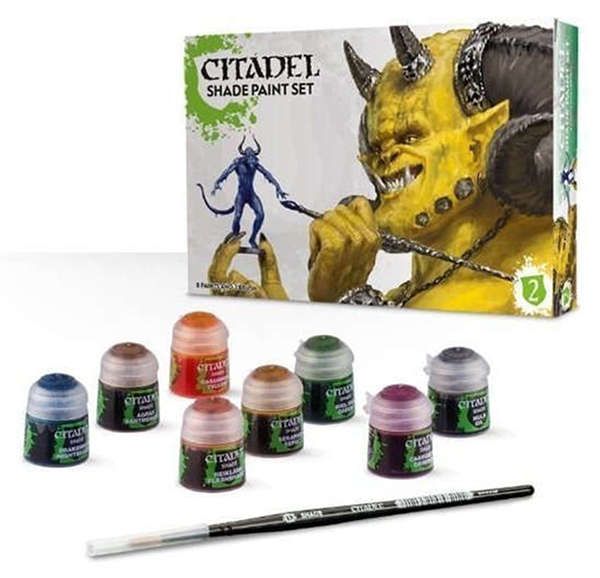 Citadel manufactures a complete line of Paints, Shaders and Special Affects coatings. Many are offered in both brush grade as well as pre-thinned for air brushing.
Knowledge of these Shaders comes to me by way of my son who is deeply into the fantasy 40K combat hobby world. Citadel is a name well known among these modelers. I was fortunate enough for him to have given me a Shader set this past Christmas as a gift.