Quoted Text
---
Great concept overall and nice work! Congrats,
J
---
J, thanks for posting, my friend. And thanks for your words!!
Following your advices, I have moved the gal back on the scene, far from ricochets. I have also moved the 249 as 18Bravo pointed. The new display is this.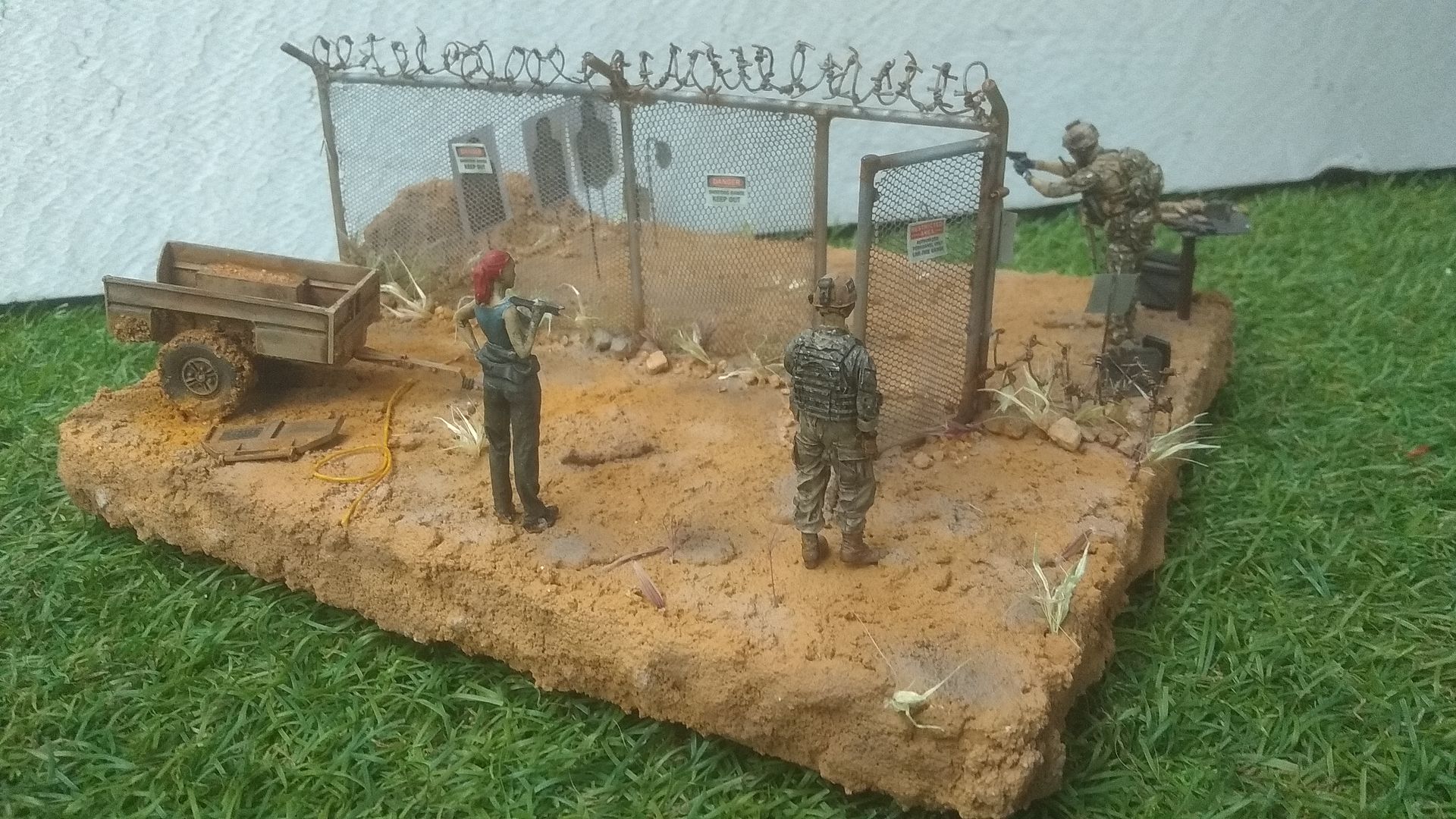 And now, the pics I wanted to show you before. These pictures are from my 4yo son's diorama version. He painted the figure, applied the base and fixed the targets. I made a basic door and the hose for him. The water is also made by him.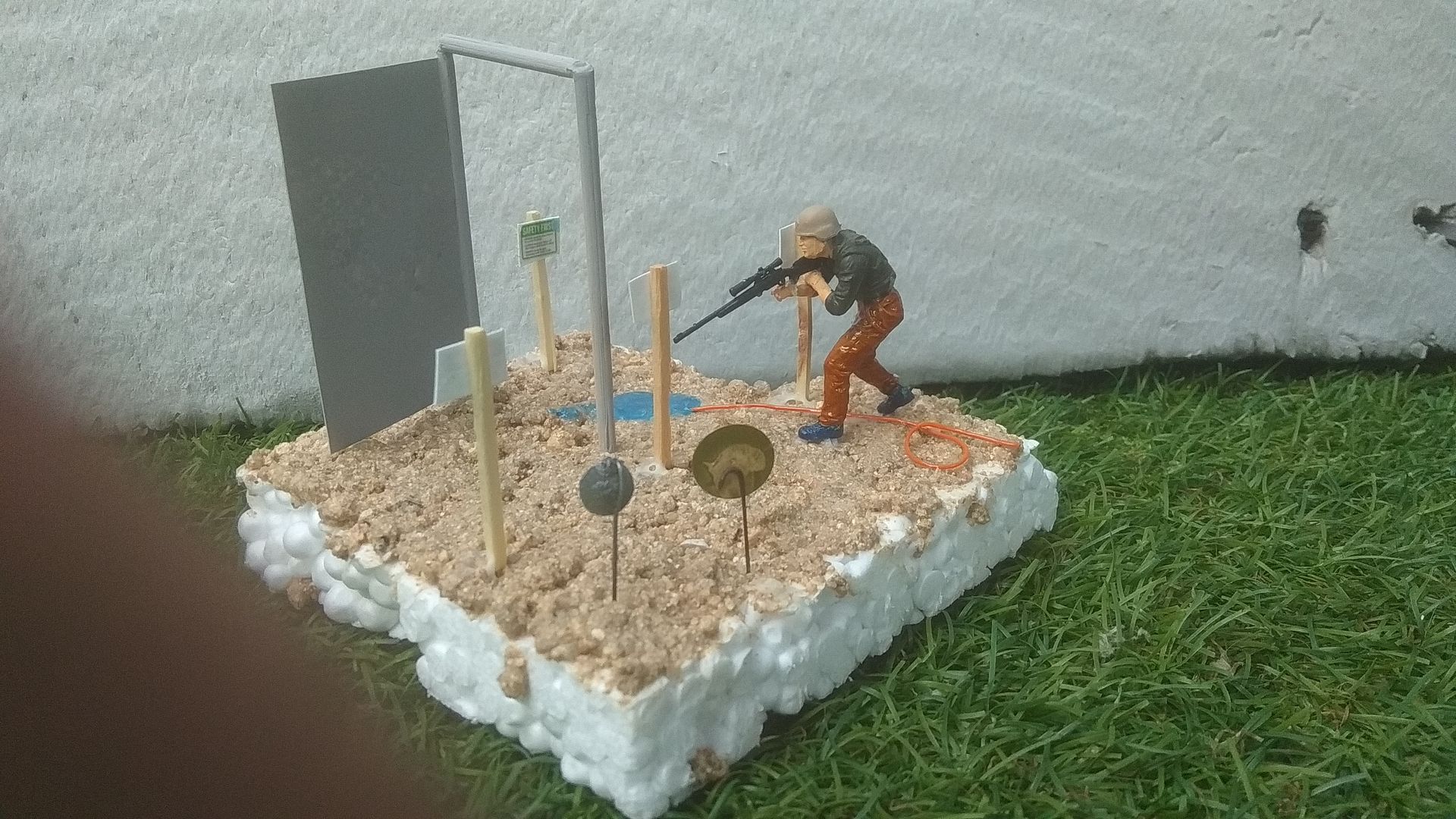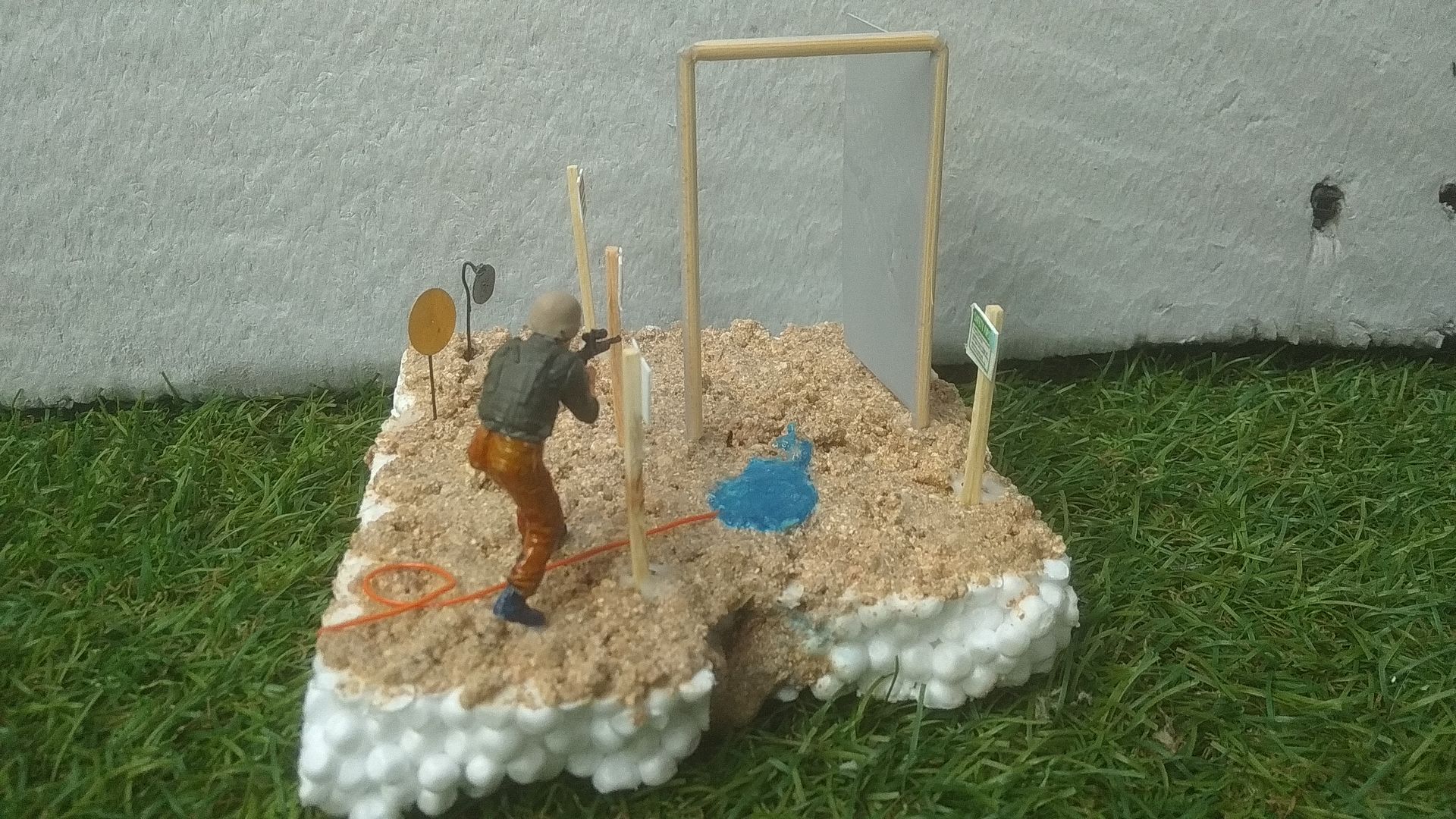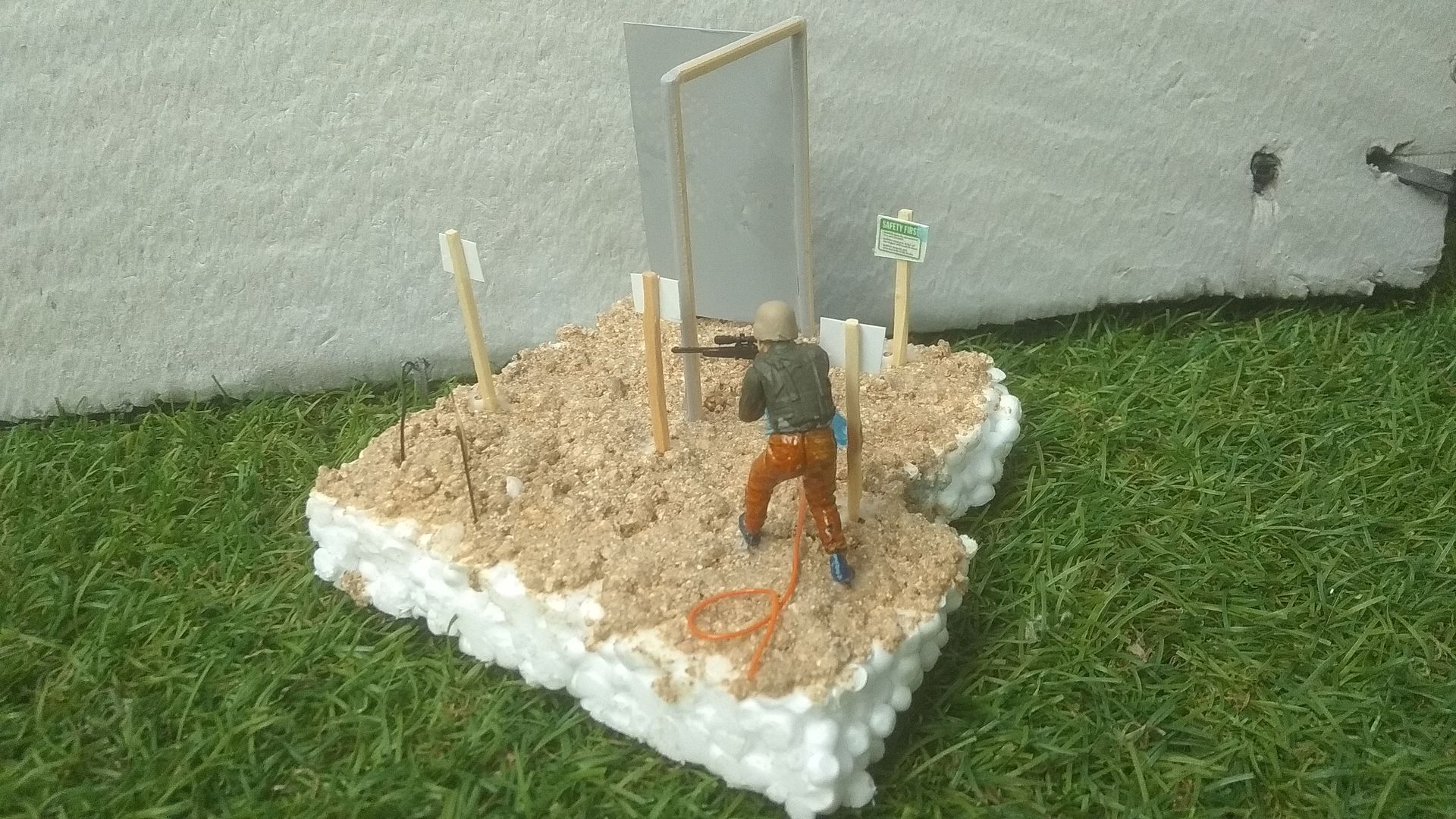 Now, he wants me to make a bigger one
Cheers!!!