leopard 2a4 loader hatch buttoned up?
Posted: Tuesday, May 15, 2018 - 07:02 PM UTC
I need a little education on the Leopard 2 a4, a5, a6 loader hatch. What is the correct look or configuration when the loaders hatch is buttoned up? Bot the a4 and a6 models I have are made by Italeri(Revell?) and on both the hatches appear to be meant to be positioned open. I'm unfamiliar with the linkage and how it should look when closed.
Rhone,
France
Joined: December 02, 2002
KitMaker: 11,503 posts
Armorama: 11,301 posts
Posted: Tuesday, May 15, 2018 - 07:40 PM UTC
Here's what the gunner's hatch looks like on a Leo 2A6 :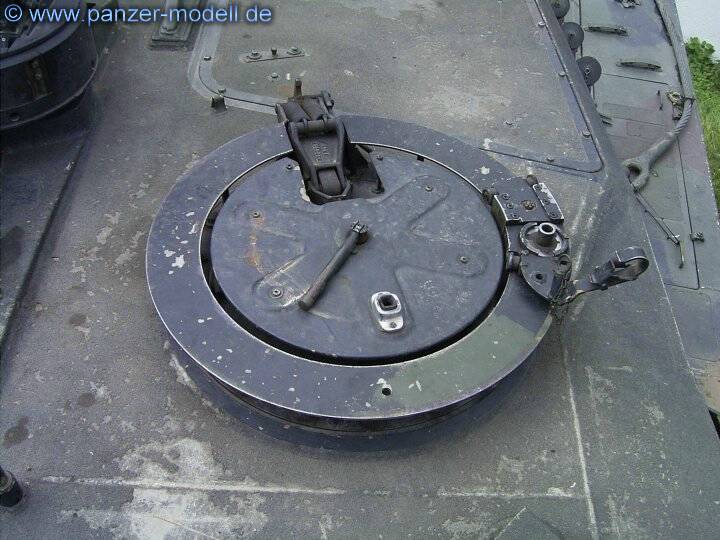 from
this walkaround
H.P.
Posted: Tuesday, May 15, 2018 - 08:24 PM UTC
thsnks, thats a huge help