Hi all,
sometimes ago I started a Trumpeter LAV 25 to depict it as in the early stage of OIF.
Thanks to the help of white4doc, I'm close to the end of this project. See the thred here:
http://armorama.com/modules.php?op=modload&name=SquawkBox&file=index&req=viewtopic&topic_id=266216
The special feature of this vehicle is the additional Gypsy Racks of both sides of the turret and on the rear left side. A camo net was draped all around the hull. This was the last obstacle I need to go through. As I didn't find a Kamizukuri net at a reasonable price I decided to go with the AFV Club offering. My bad! It is over fragile and as soon as you start removing it from the support paper you tear it apart.
In the end, I managed to drape the bits around my LAV in an acceptable way.
As Trumpeter has omitted the turret MG, I used a Live Resin reference. The Platt mount comes from a spare Trumpeter set (M242 and M240).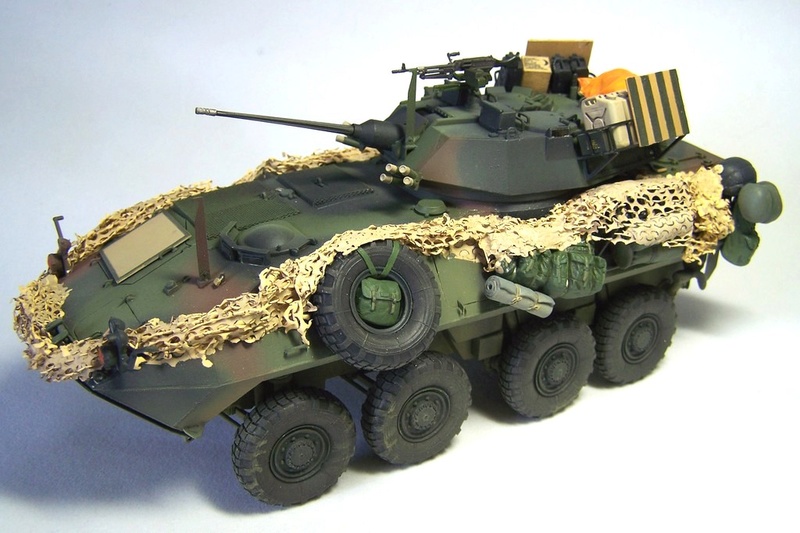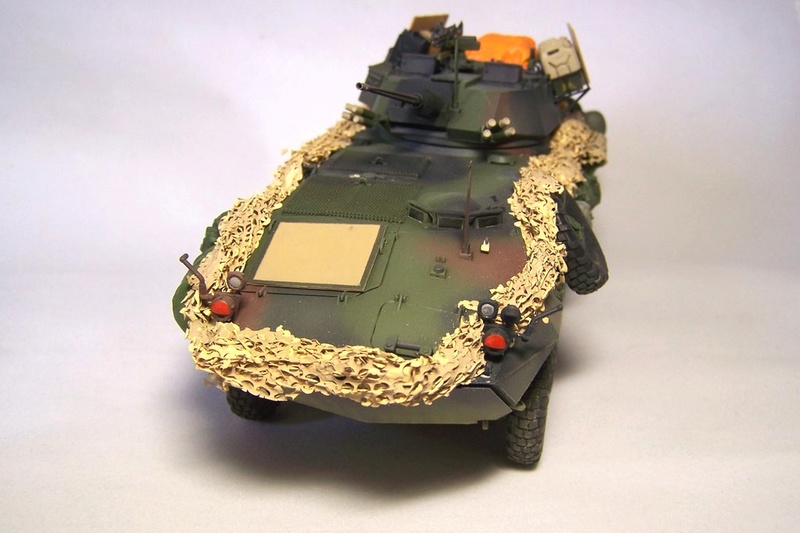 I still need to add the antennas and probably more dust.
Olivier