Hi Doug,
By "brass cargo blocks" I assume you mean block and tackle for rigging, lifeboats and such?
I too have had challenges attaching these things, but I have finally settled on good old Elmer's white (polyvinyl acetate, or PVA) glue. it is not as strong as cyanoacrylate or epoxy, but it is FAR easier to use.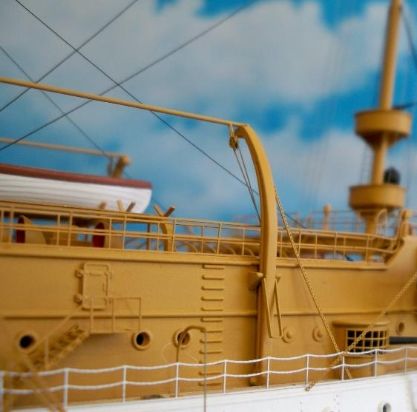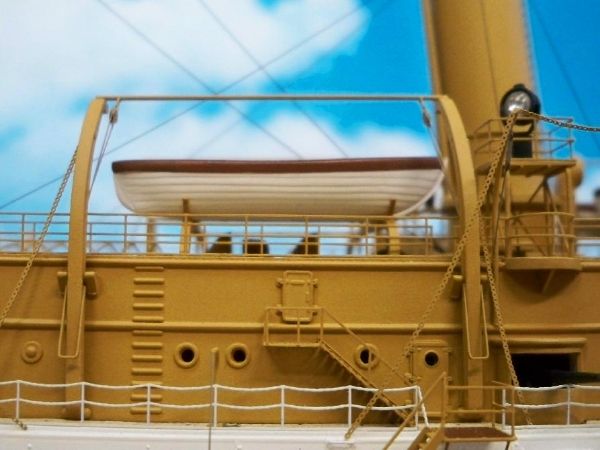 I like that it can be thinned with water and applied with a fine paint brush, and that it dries clear and matte. The bond is surprisingly strong, too, and doesn't degrade over time; I have models with Elmer's-attached rigging that I made over thirty years ago!