Hello gents!!
It´s been a long time since my last post. As I took some holidays on christmas and I have been upgrading my airsoft gun, I had not much time for the dio. Now I´ve retaken it and I can post some updates.
The pecheneg gunner is finished and fixed on his place.
And the Marcus Luttrell figure is also done. I painted him as the clothing Mark Whalberg was wearing in Lone Survivor. The arms was scratched because the figure came without, so trigger finger is not set perfectly and the scope is not just on the eye. I have also printed the shoulder patches, one of the US flag and other the Texas flag, as Luttrell wears on is uniform.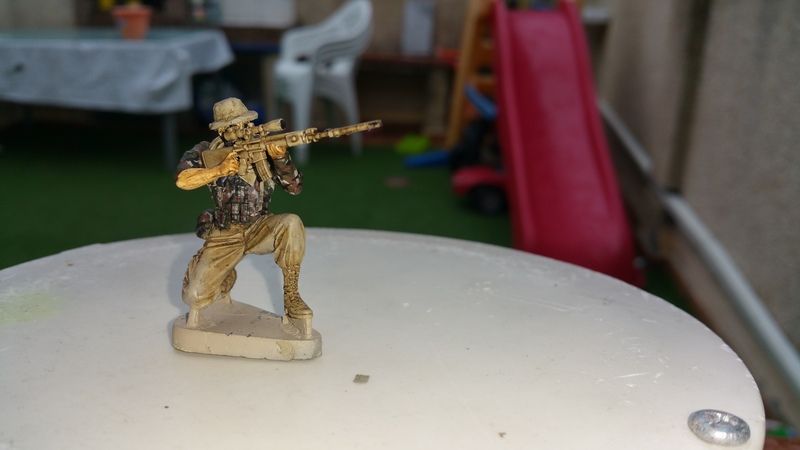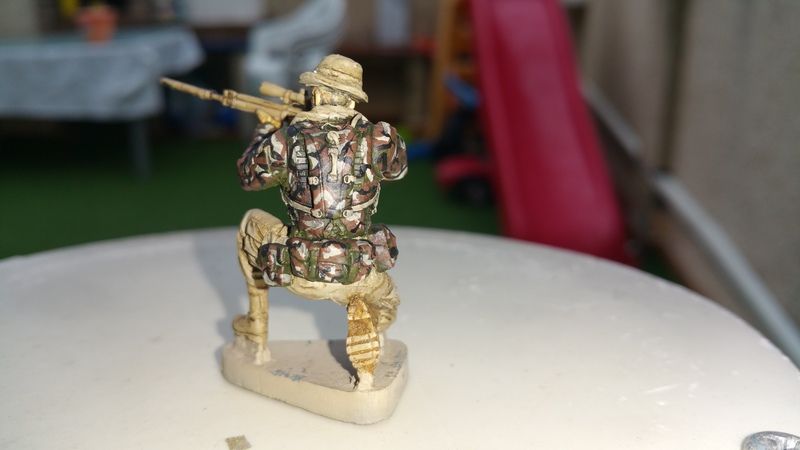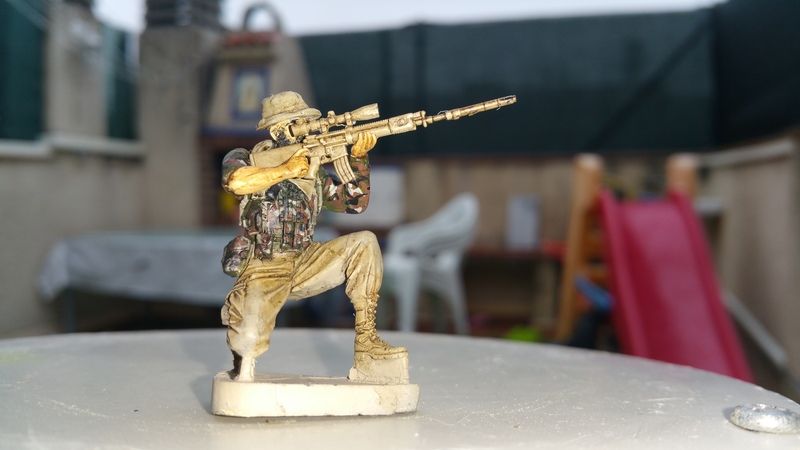 This is an overall overview from Luttrell´s position
And a general overview with the three figures already done.
Now I´m going to start with Murphy´s figure.
Best regards!!