I've been a fan of the art work of Frank Frazetta, and particularly the painting this kit is based upon, for a long time. So I was very excited when this plastic kit from Moebius was first announced. I think it captures the painting very well, and it is in 1/10th scale.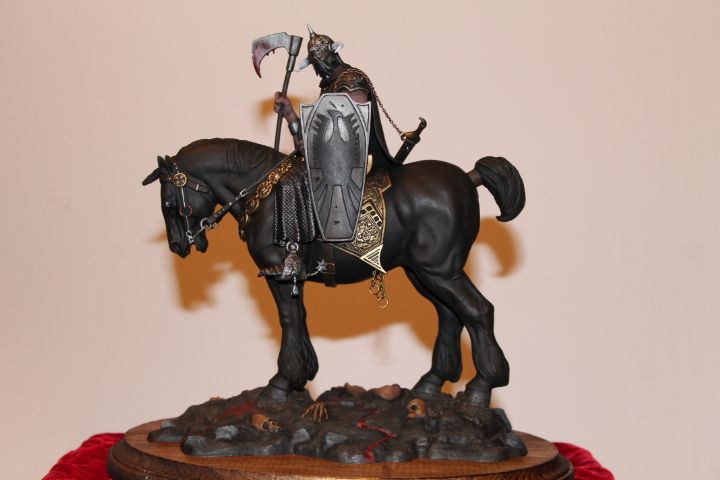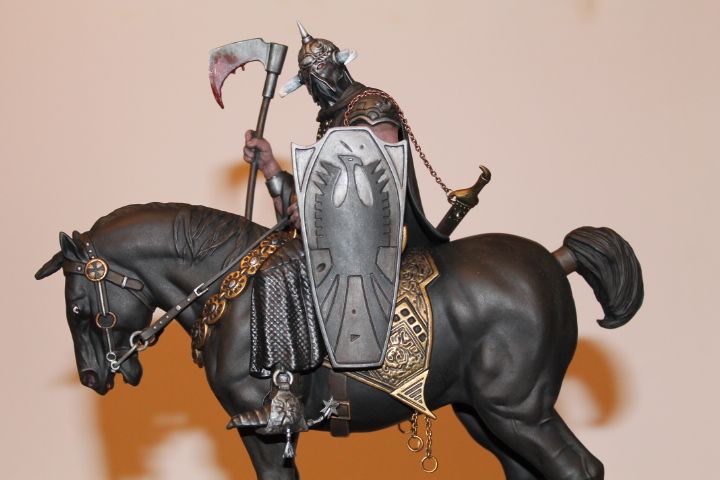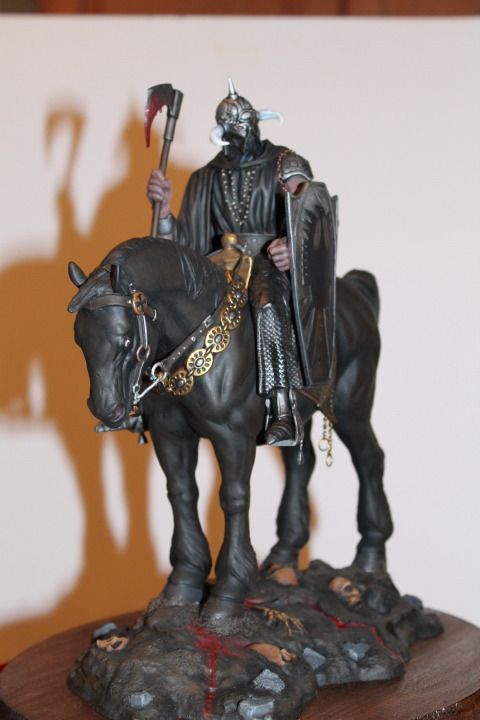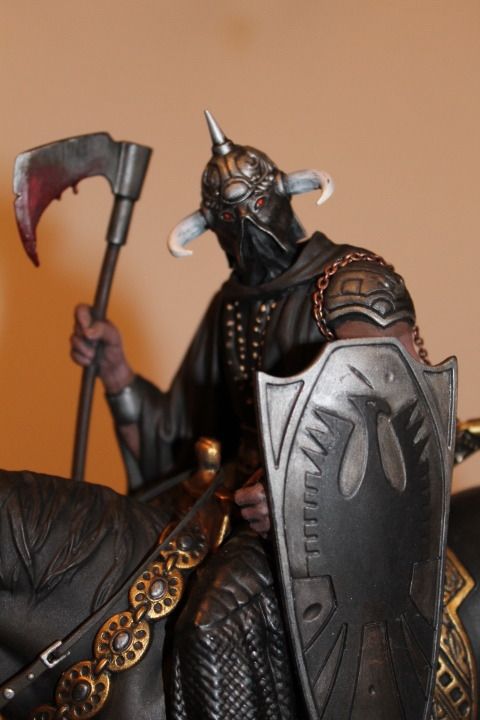 An added bonus for those of you who remember "suitable for framing" is the box top. There is a removable sleeve that leaves you with a nice rendition of the original painting the kit is based upon.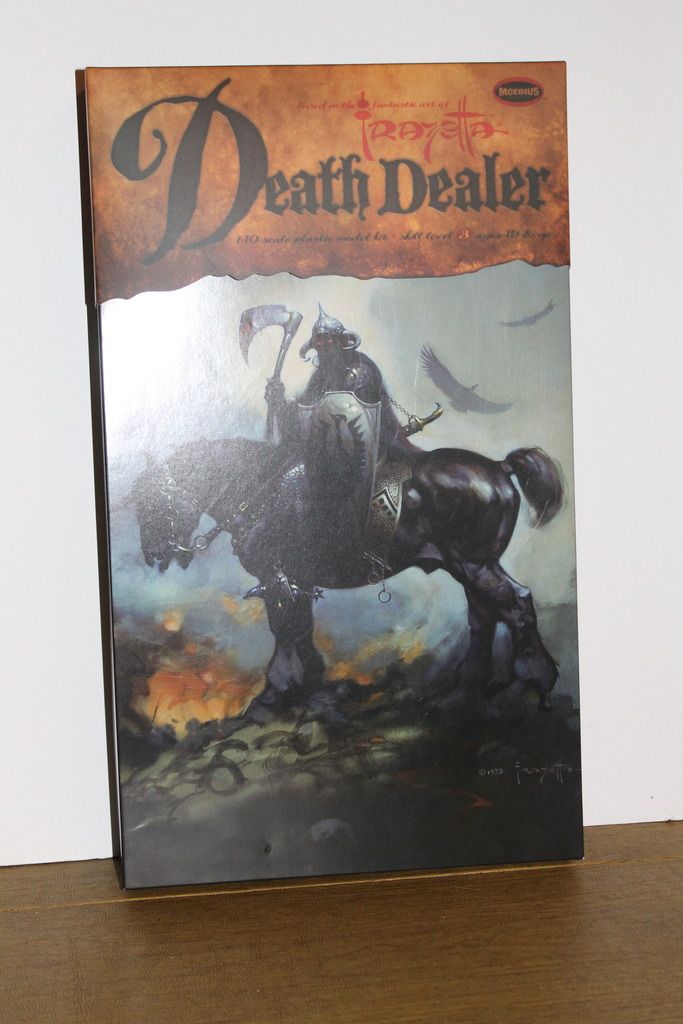 There are a couple of issues with building this piece. The biggest is fitting the left arm & cape assembly to the body. I had to remove a lot of plastic from the inside of the arm/cape to get it to fit properly. Also, the instructions would have you add the sword after mounting the figure to the horse, I found it impossible to do it that way. They also have you mount the stirrups to the body before mounting him to the horse. It made mounting him a little difficult and I broke a spur doing it. It was easily repaired, but use caution. Despite that I would recommend this kit to anyone with some experience. I've wanted a well done and affordable kit of this subject for a long time and this one was worth the wait.
Al