Posting pics, so I'm committed now.
I haven't done any modeling in a while. I wanted to get back to it, so I planned to finish a 1/35 RRAC project I started before Roden released their kit...but it's lost. It was built using drawings from the September 1989 Fine Scale Modeler. It used the 1/24 scale 4.5 liter "Blower" Bentley for a chassis donor. (My project had a scratchbuilt chassis) I found the same car in 1/12 scale on Craigslist, so that's what I'm going with.
So far, it's just the turret. I built a cowl section and upper pieces of the hood, but had trouble with the geometry, so they didn't make the cut.
First turret pic.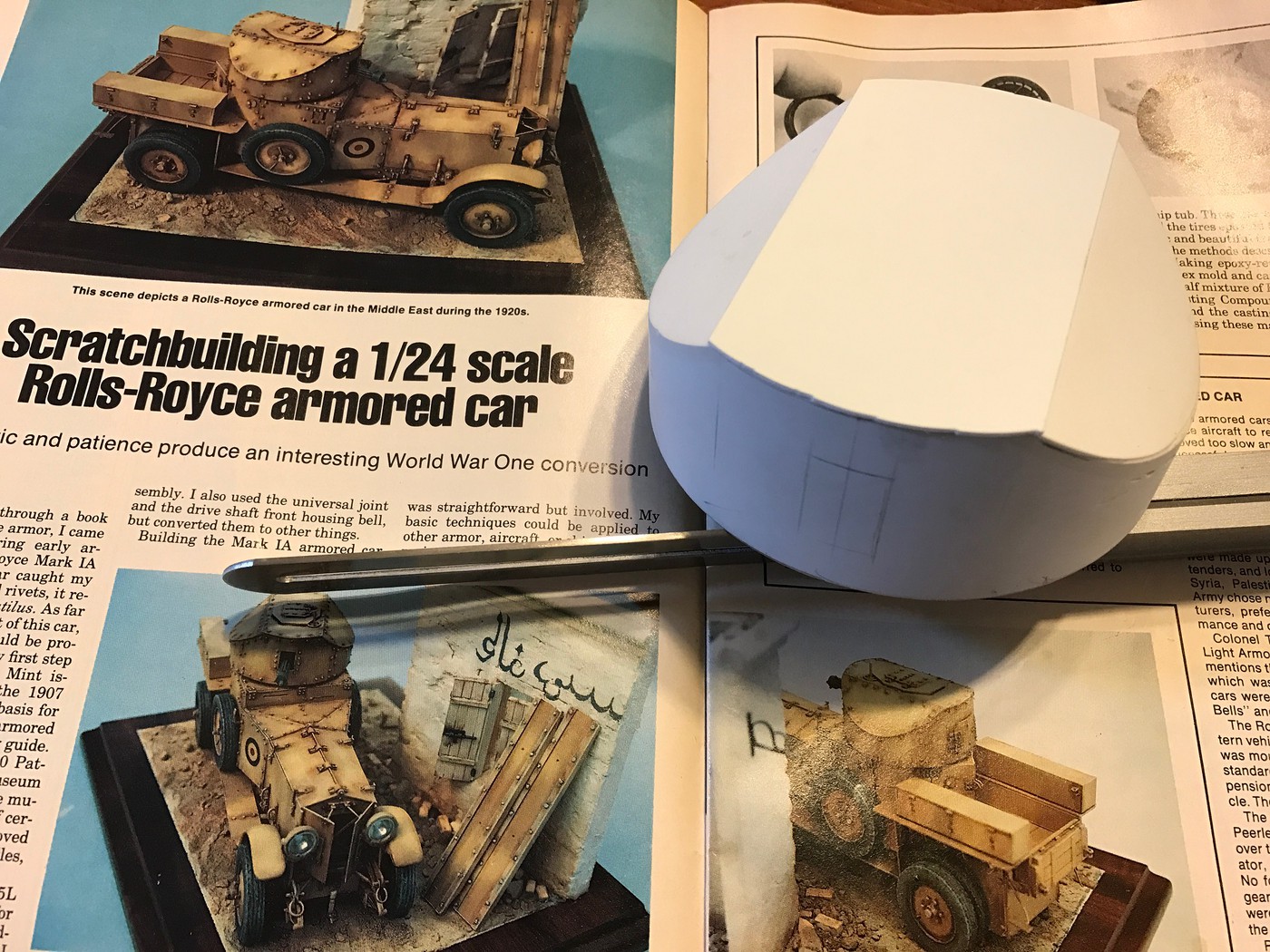 It's all Evergreen sheet styrene. Several layers of .030" laminated together around a 3" PVC pipe coupling to get the right diameter. The coupling was not really straight. It bulged out on both ends. I spent a couple of hours with files and sandpaper making it a straight cylinder. That resulted in a part that was just a short styrene cylinder. The bevels were cut with a slitting saw on a Sherline mill. The part is pretty big for this mill, and the saw arbor kept bumping into the turret and making small holes. The pencil lines are the general outlines for the machine gun port.
Tonight's progress: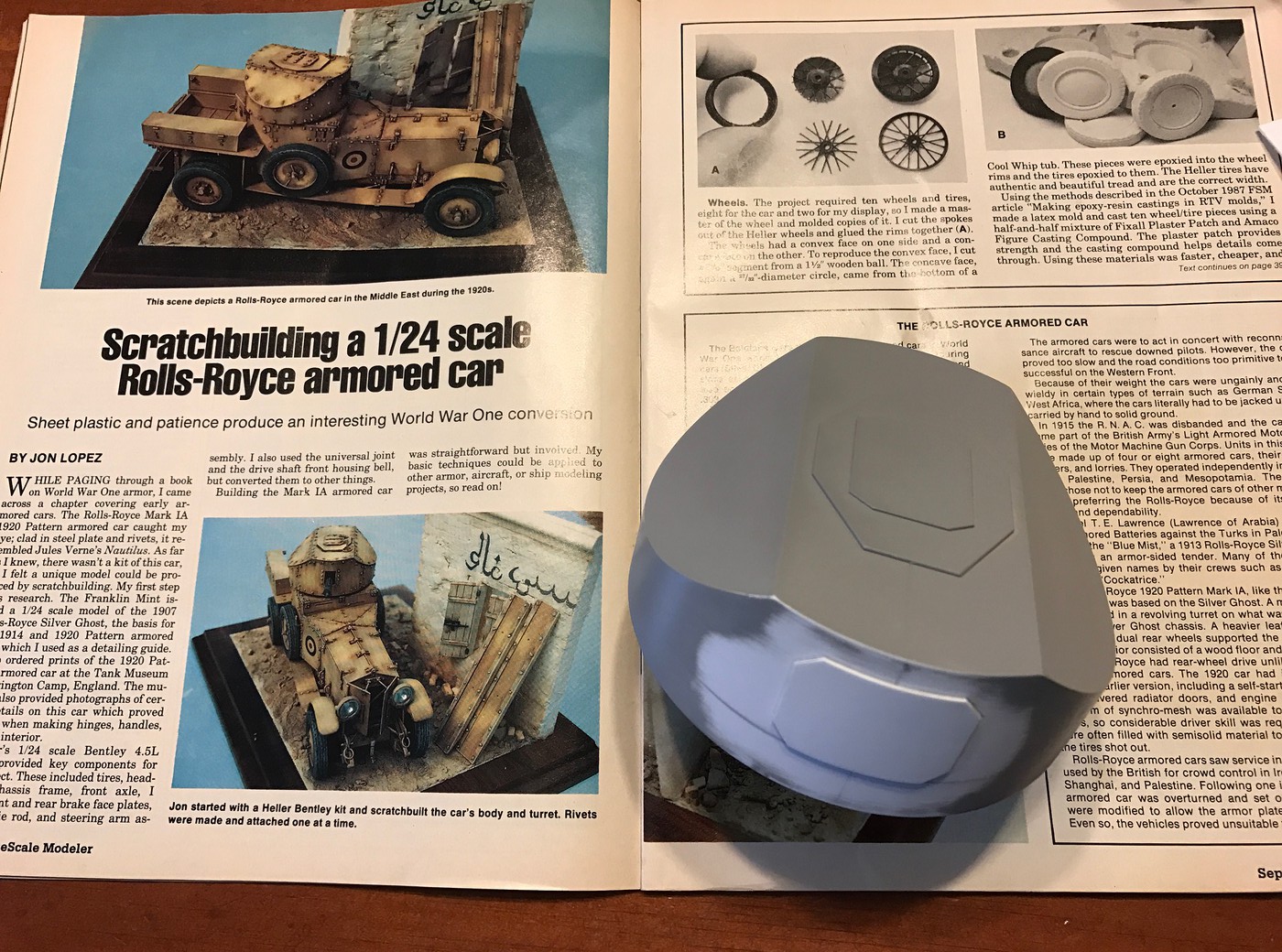 The roof hatch is the second attempt. The first had both pieces attached with super glue. Some squished out and the attempt to clean that up resulted in shallow grooves going several directions. I ended up using a tiny chisel to get it off, then filling the holes with Bondo. Second attempt used solvent cement. Much better results.
2x plan size