Hello.
This is my first modeling question on this forum. I am interested how armor modelers would weather this?
It's an old kit I made 25 years ago for a kid but it was never finished due to work. I am using it as a test bed. Here's what it currently looks like.
I'm thinking about it's feet. I guess they were pretty heavy.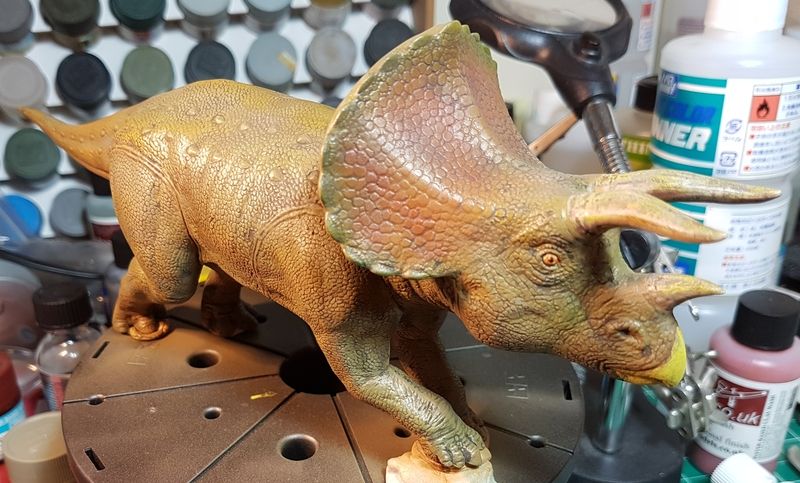 I had originally made it too camouflaged and nobody could see it. It's a gift for my next door neighbour.
Many thanks for looking in.