Well, I see in my previous posts, the pictures aren't there. I wonder what happened.
Things so far: I've been working on finishing the jeer blocks that are attached to the futtocks, and getting ready to install the mainstays.
Previously, I was working on the mizzen foretop yard, getting all the blocks installed. Since there're so many blocks, I put tags on all the blocks, so I could keep straight what goes where (and apologies if I already posted this picture):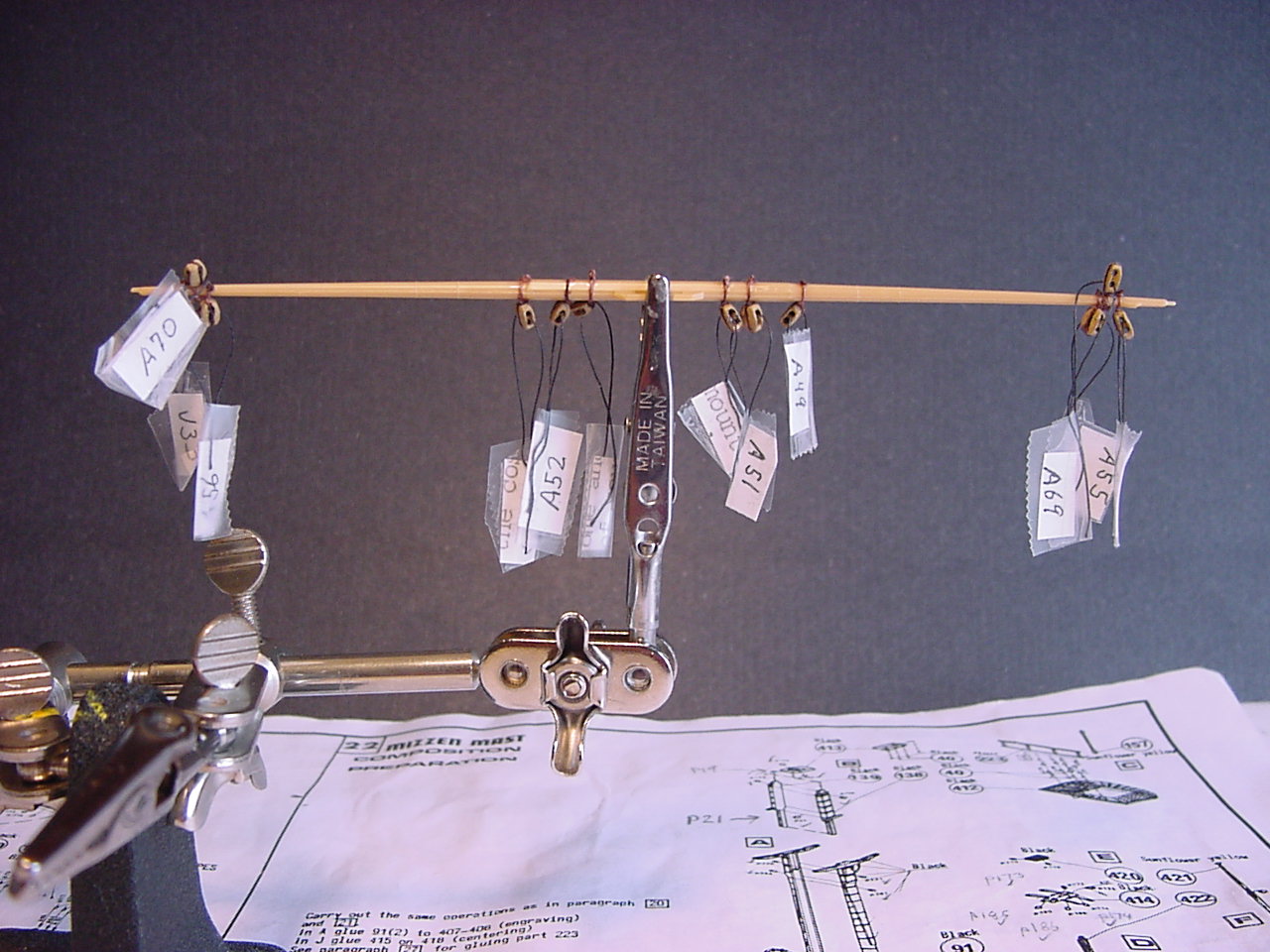 Some stuff about the jeer blocks. Here's a comparison picture: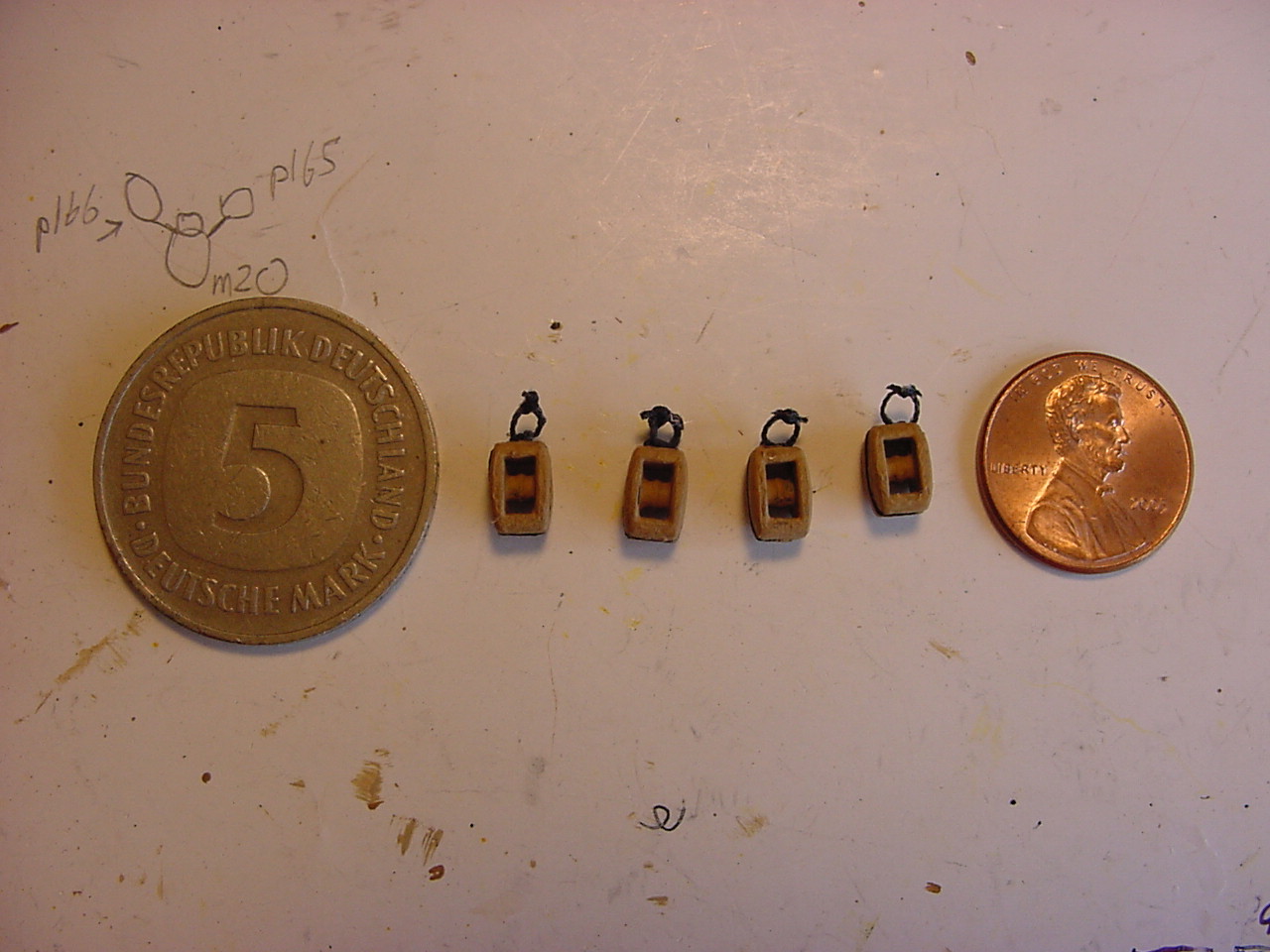 Here's some photos of how I lashed the jeer block strops: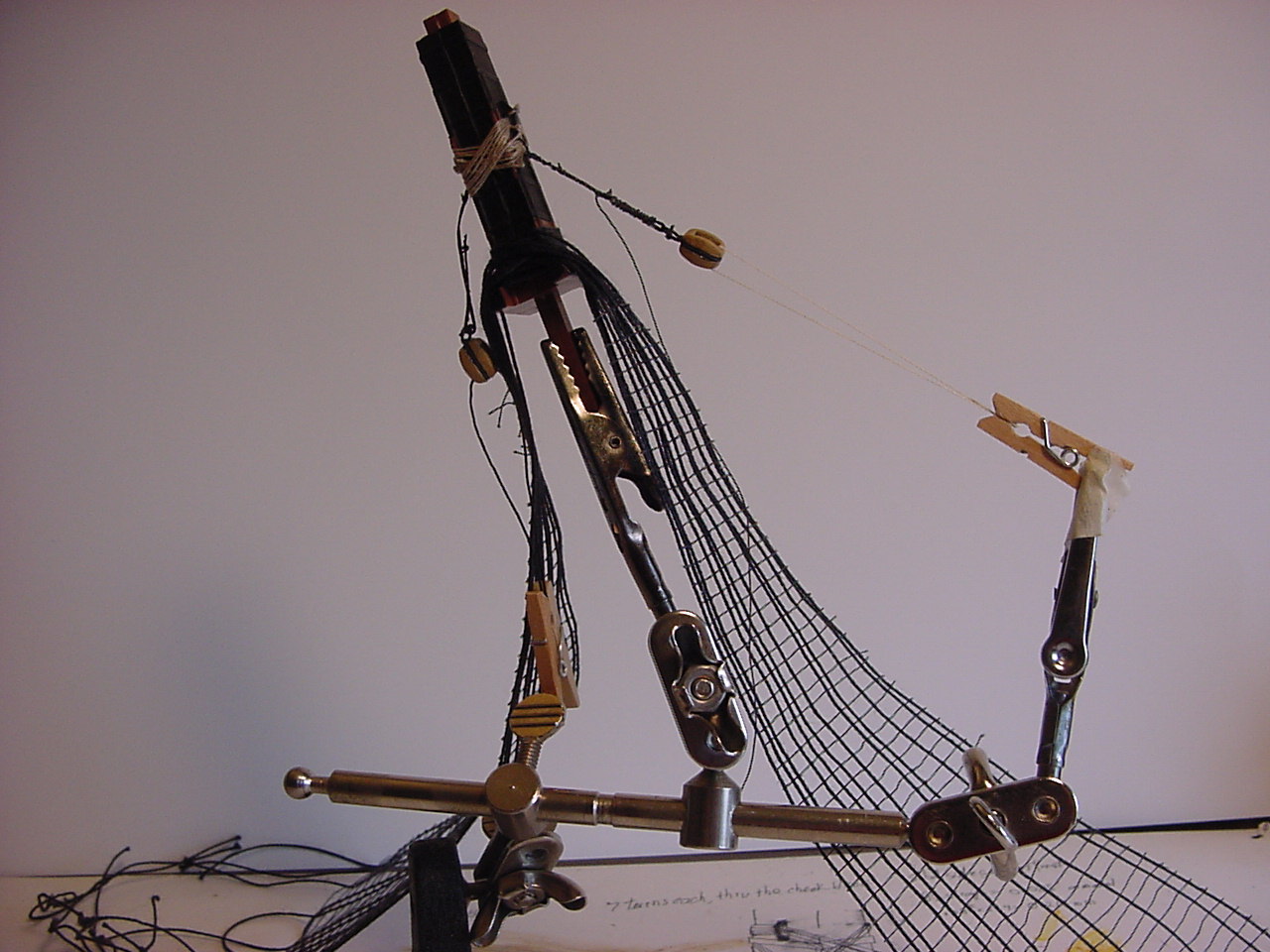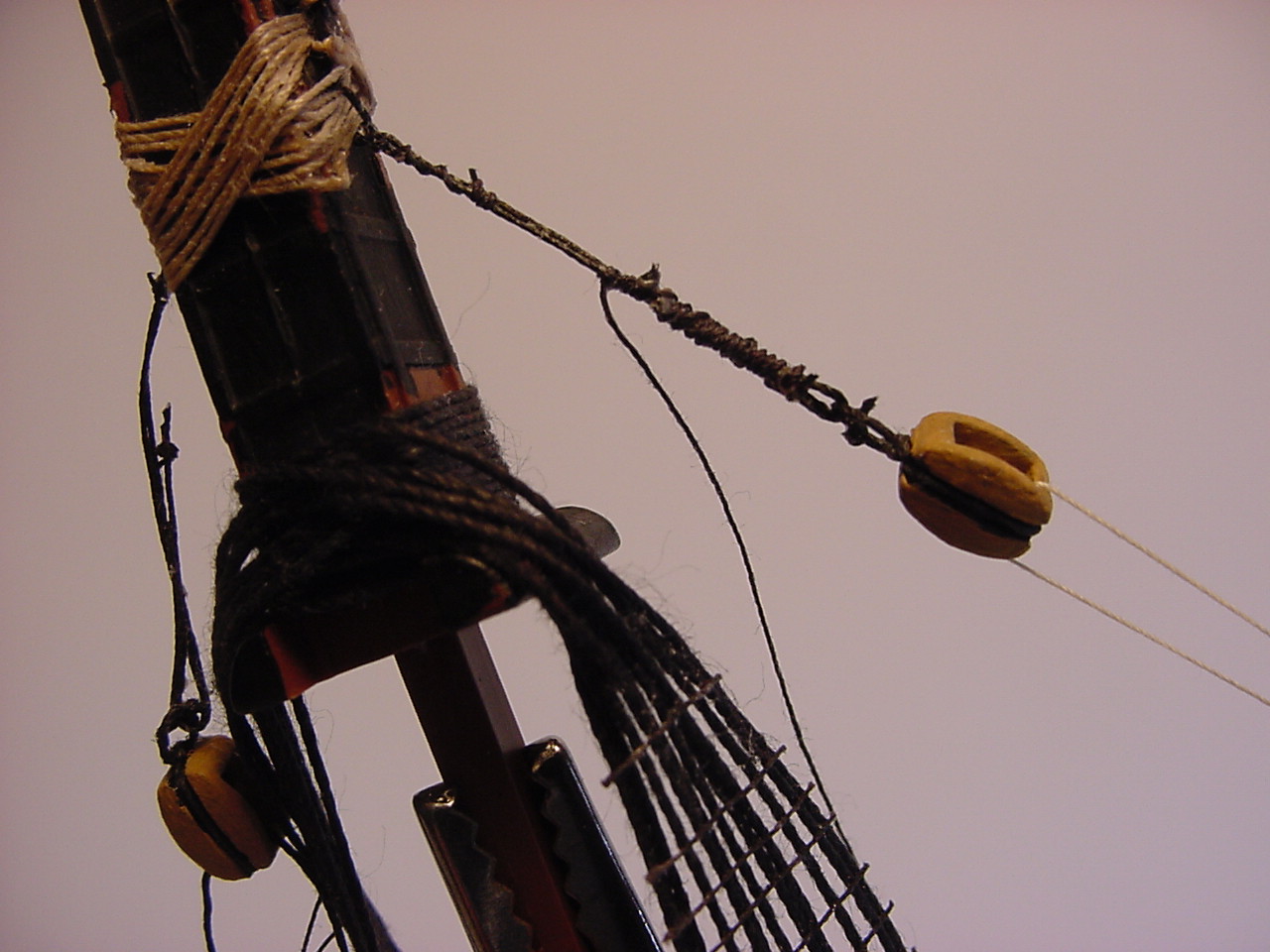 About the mainstay: In Longridge's book, he writes about how there is a thing called a "mouse" that holds the eye of the stay in place, up near the mast top. To make these mice, I took some 2.5 mm plastic rod, chucked it into my drill press, and used a file to turn it into a conical shape. Each mouse is about 2.5 mm long, and I tried to taper it down to 1.5 mm. Once that was done, and the part cut off the rod, I used a #61 (0.039 inch diameter) drill bit to make the initial hole, then used a knife blade to ream out the rest of the hole, so that the 1 mm thread would slide through the mouse. 1 mm is actually like 0.04 inches, so that's why the knife was used. (And even though, in scale, the mainstay is actually about 1.3 mm in diameter, the largest thread I have is 1 mm). Here's some pictures of the finished parts: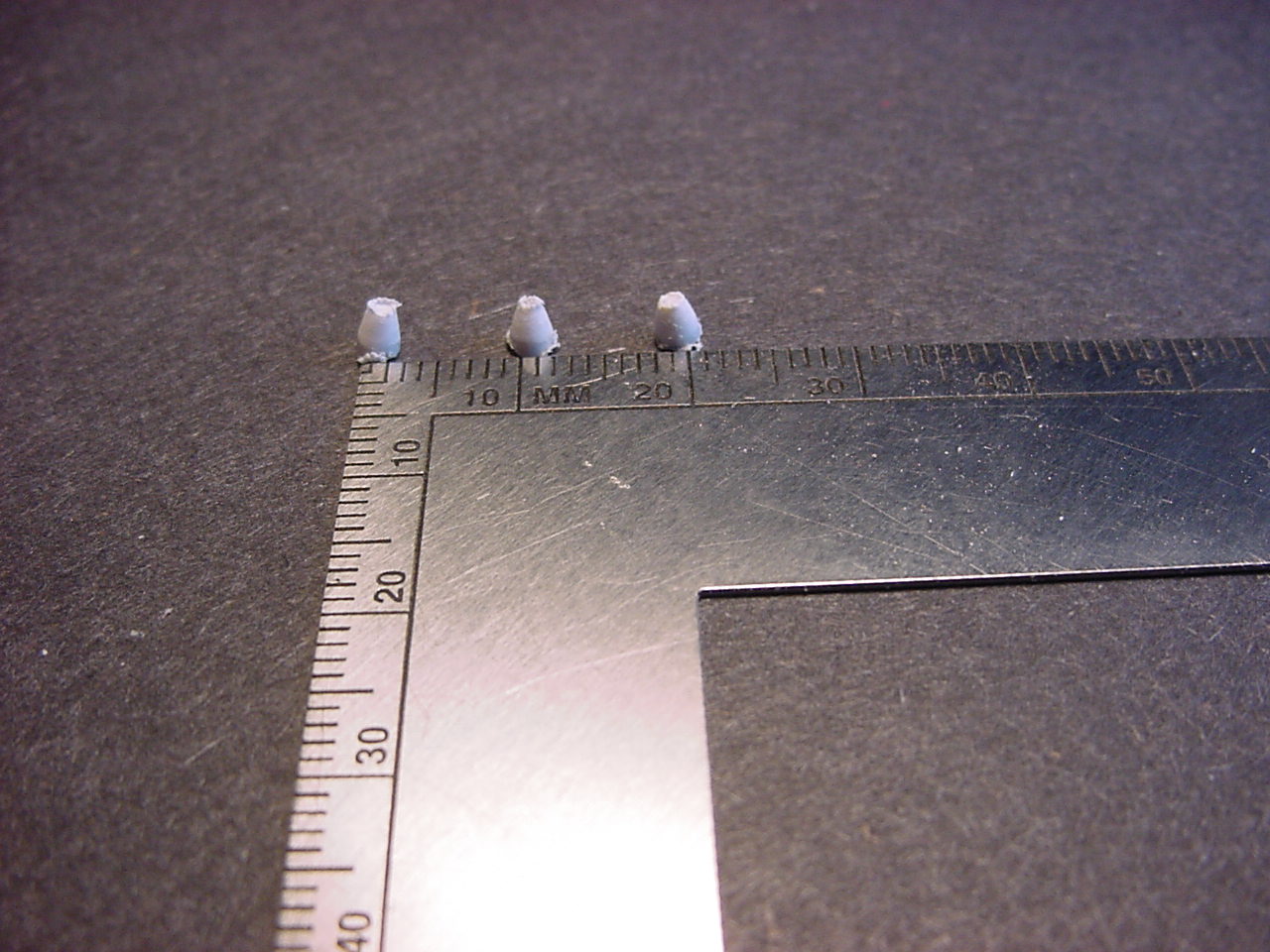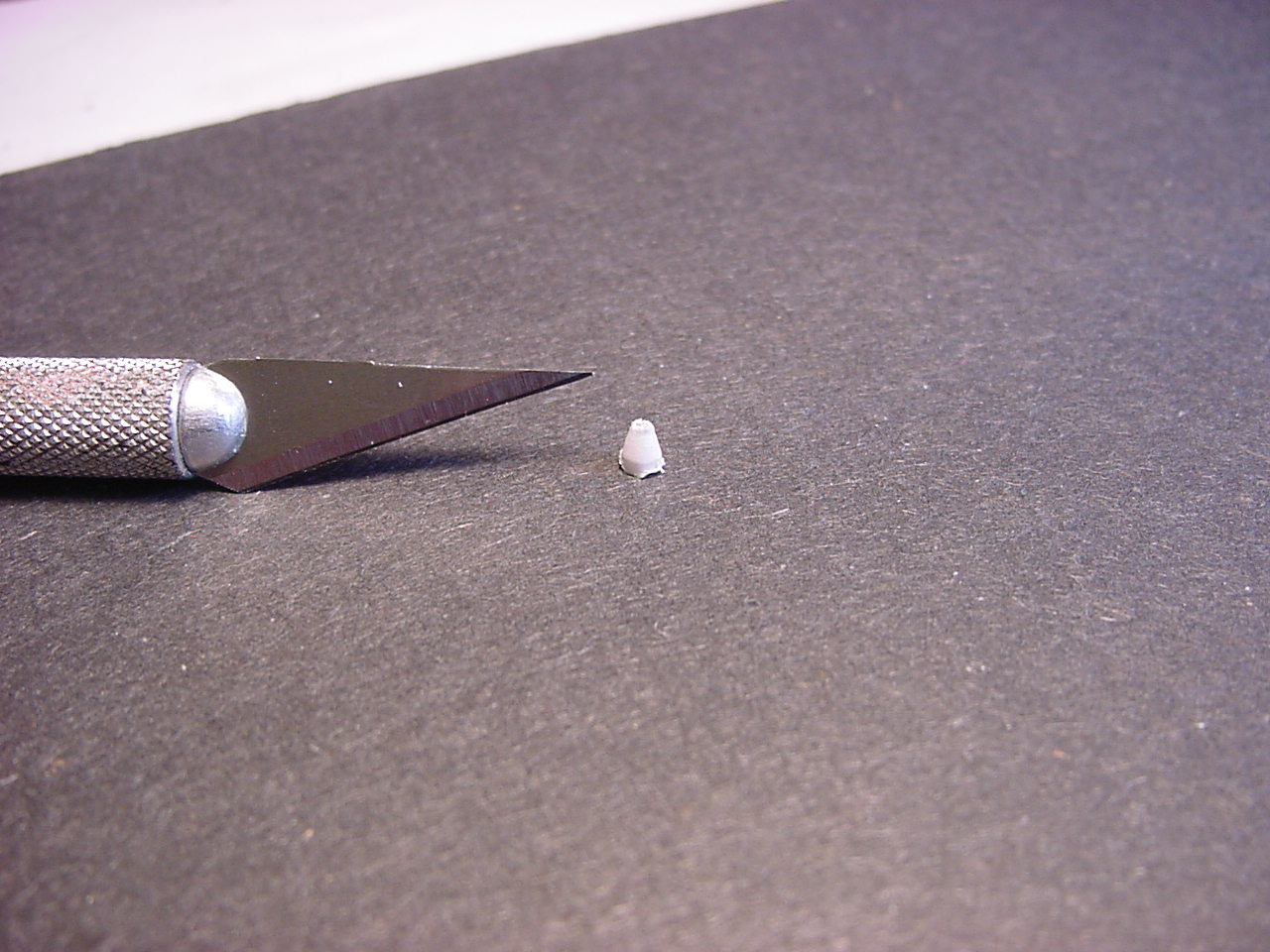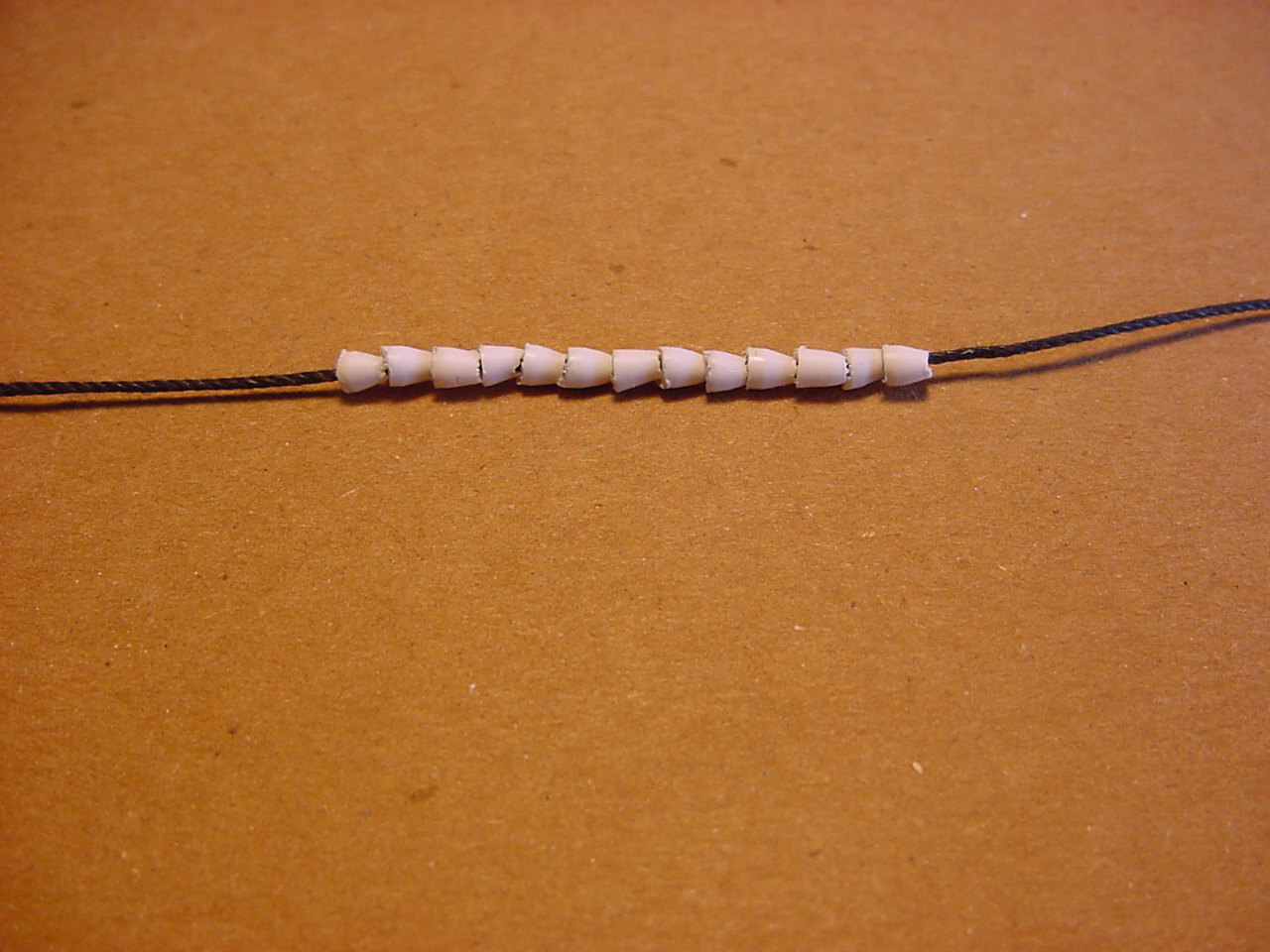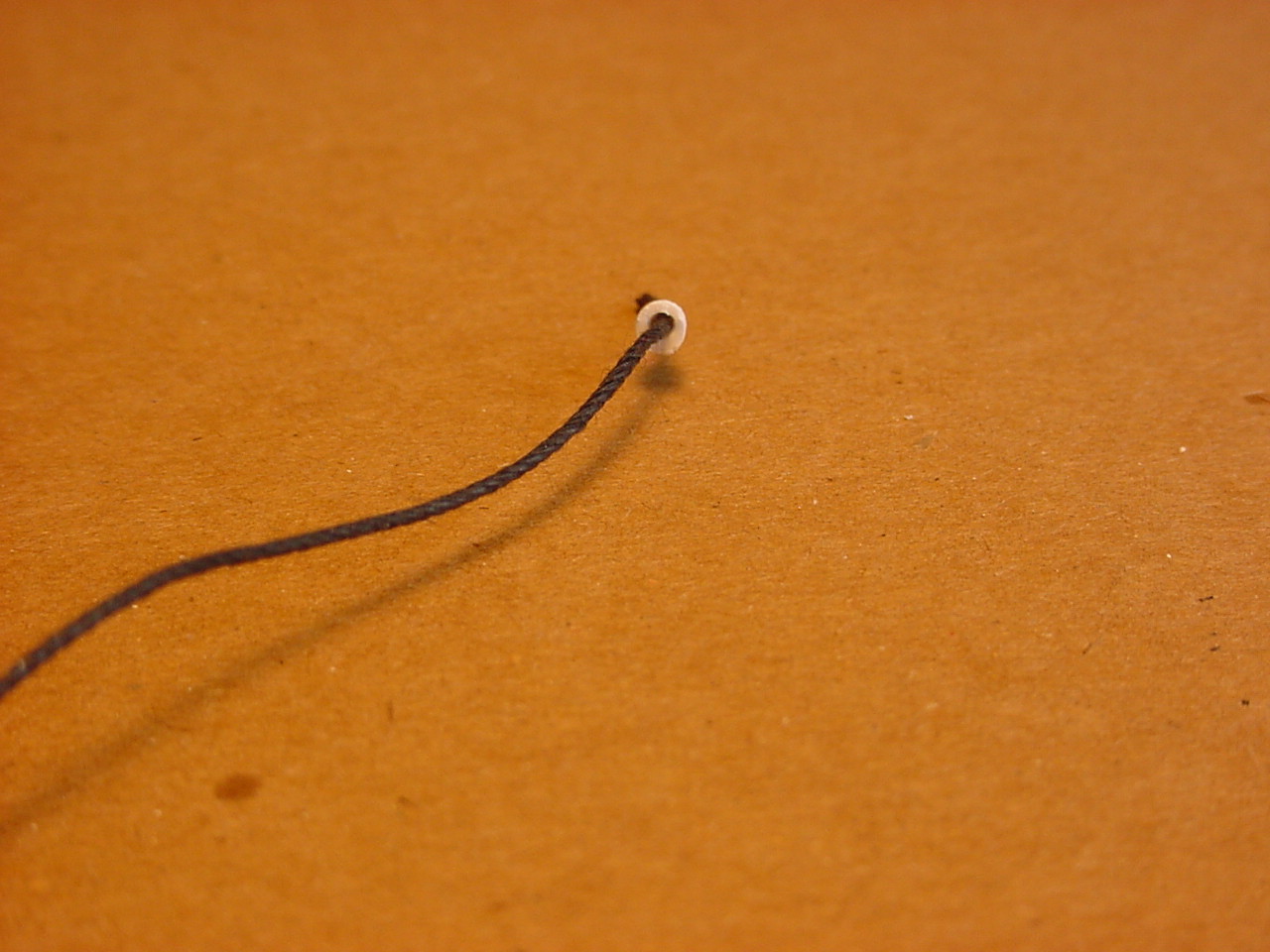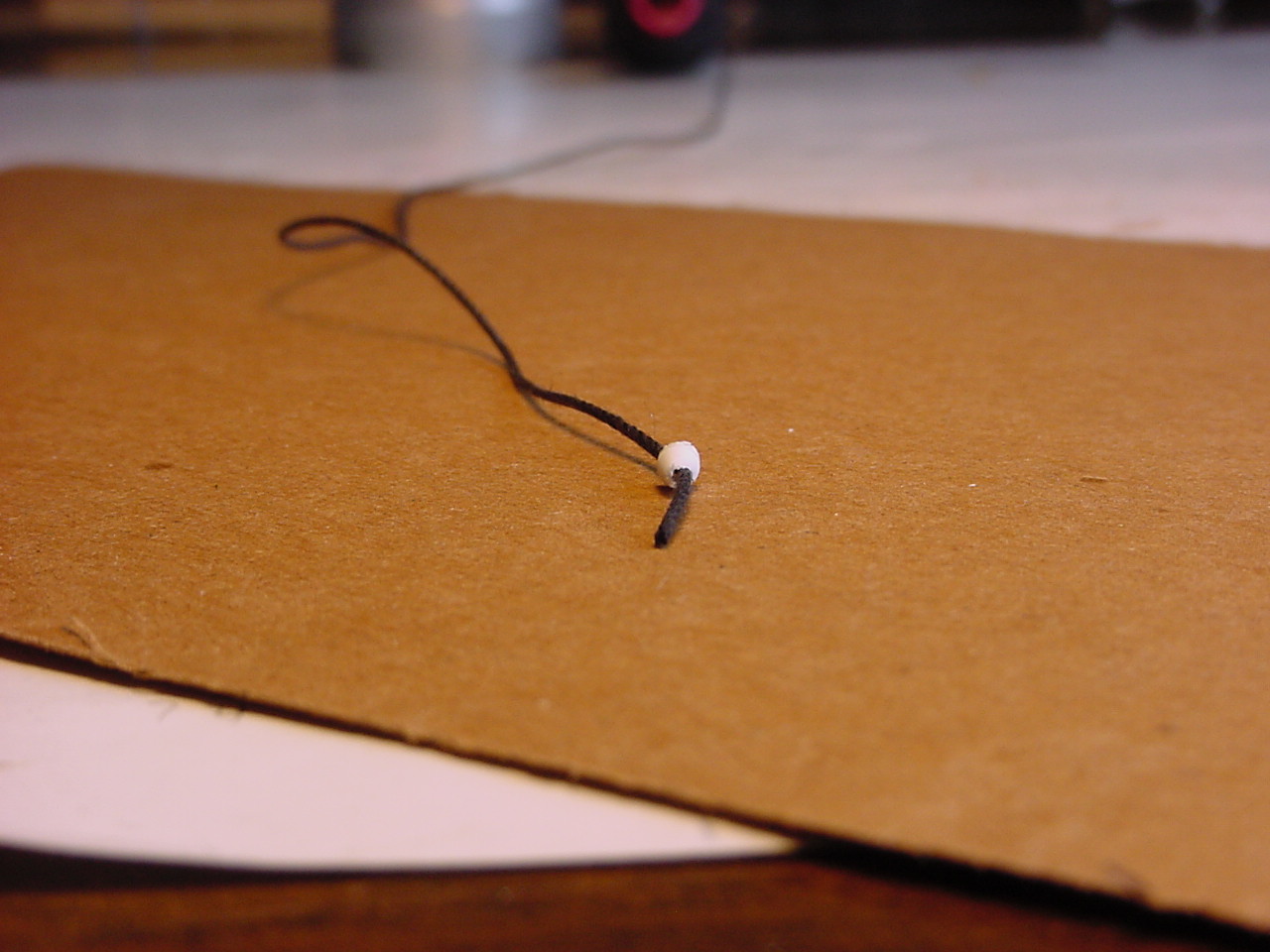 And here's a couple of view of the mouse tentatively in place: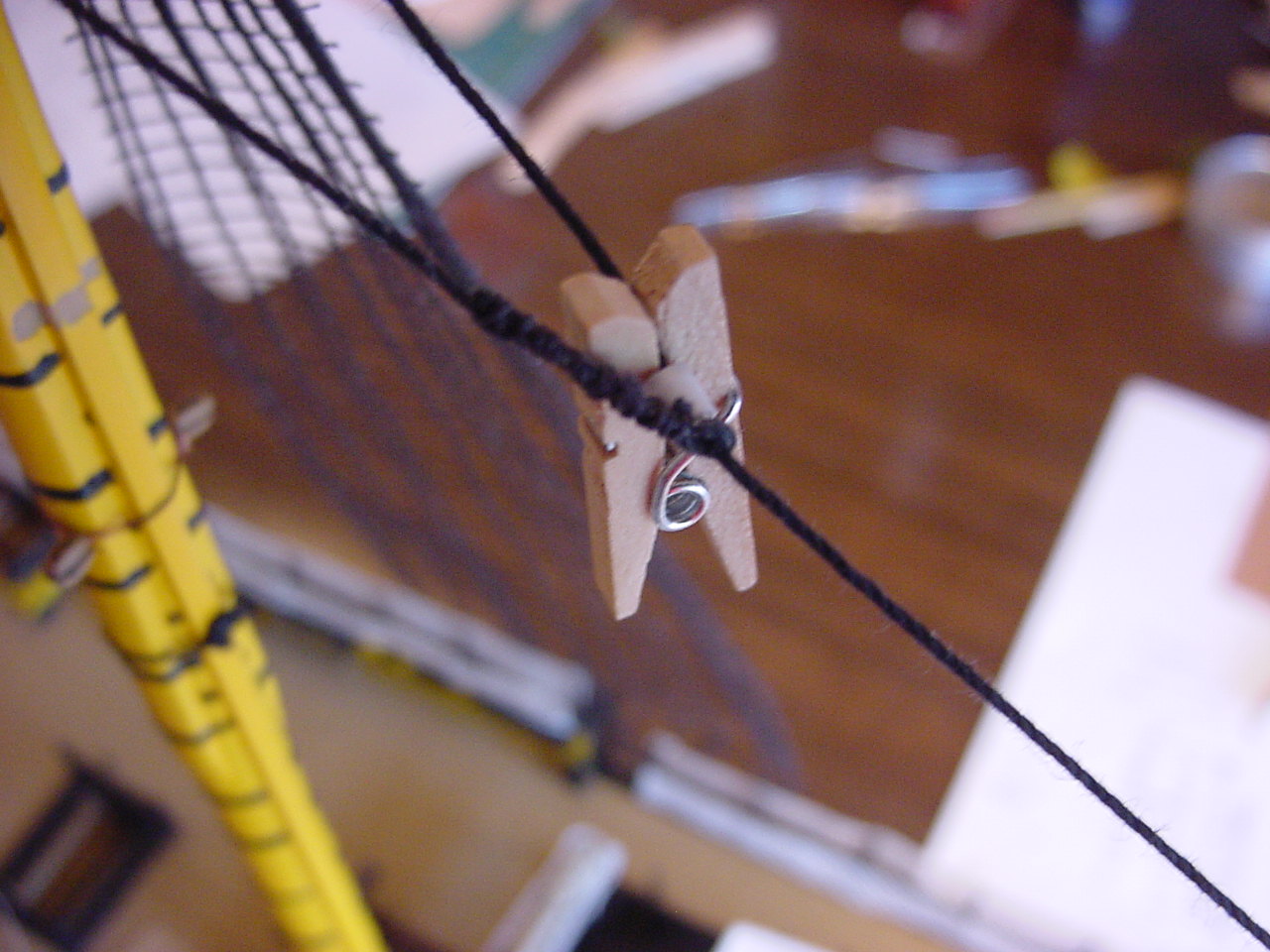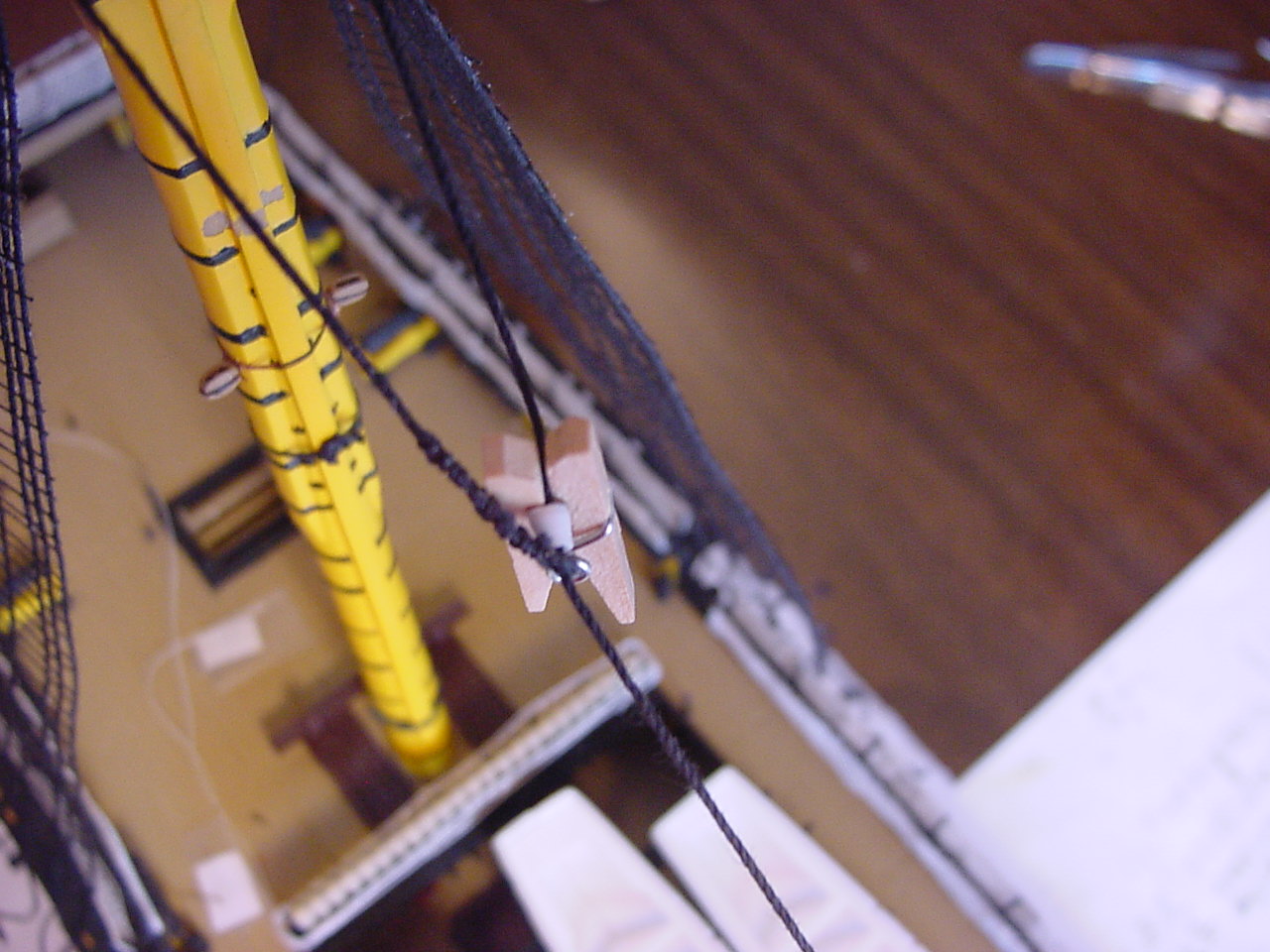 I had to be careful at this point, as I was so happy that my ideas were working out, I was already to gluing the mouse in place. But then I realized the mast isn't glued in place, nor is the top, so I had to reel myself in.
Here's a bigger view: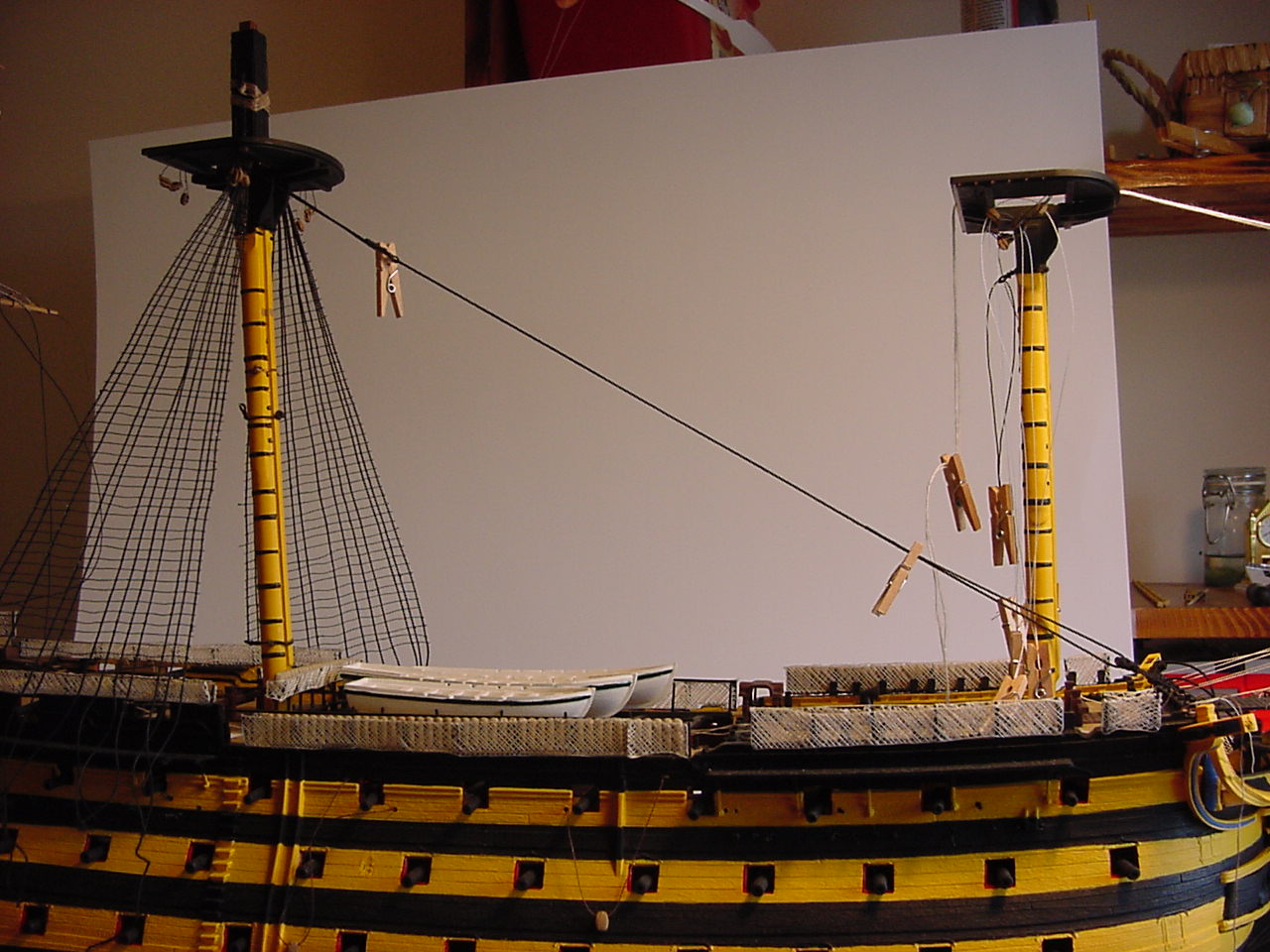 This last picture has the mainstay going through the half-heart that was installed quite some time ago. The stay actually is fitted with heart down at this end, and is then lashed to the half-heart. But all that will happen soon, after I get the mainmast and top cemented into place.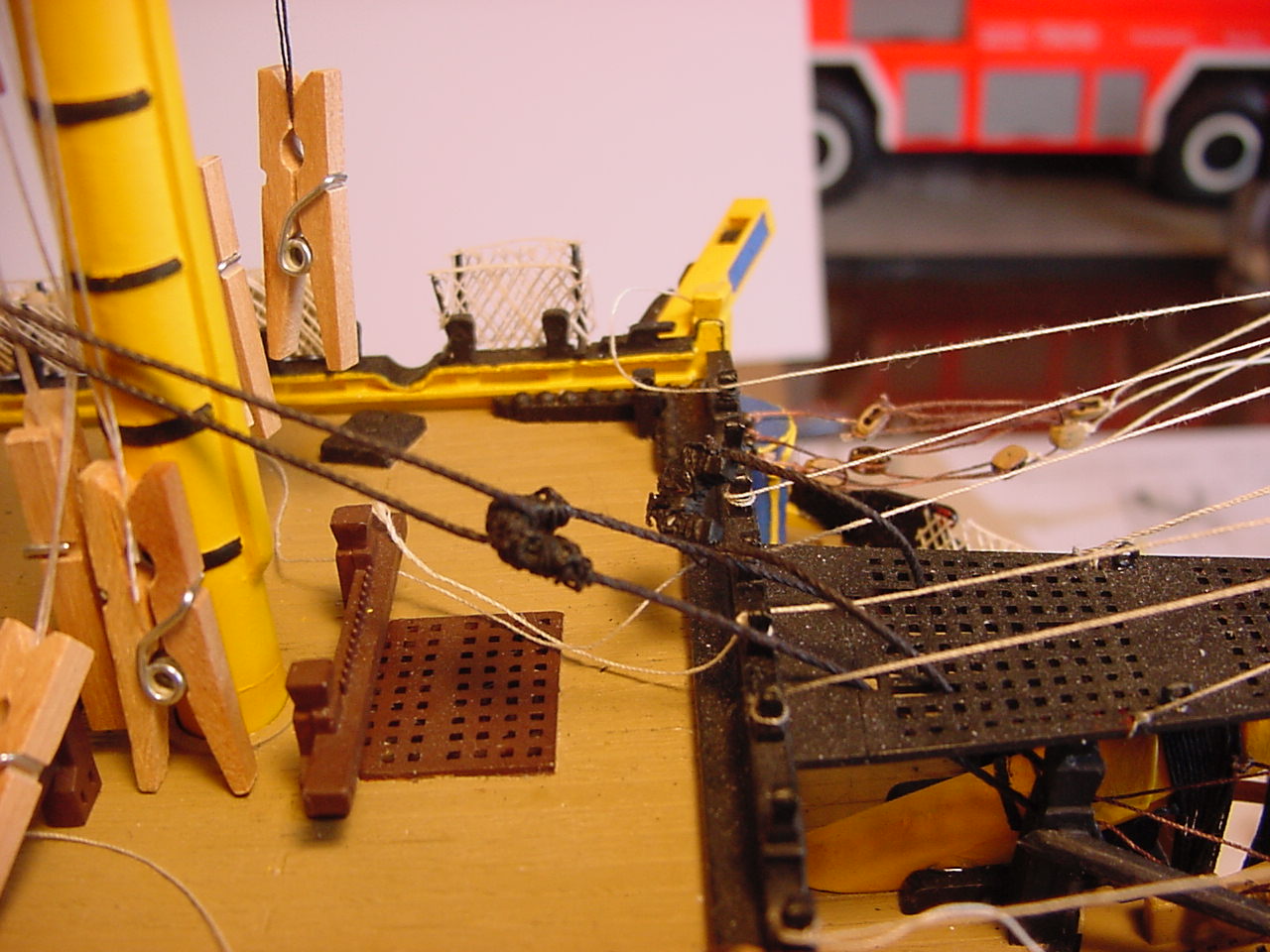 As always, thanks for taking a look. I think I actually see some light at the end of the tunnel!!
p.s. I just noticed that the posting I made about creating the half-hearts for the mainstay, and installing those parts, was back on Nov 6 2017. So, six months to get this little bit of stuff done, I figure I'll be busy with this build for a long, long time!!