Just a quick review of Italeris new 20' Military Container No6516.
The kit just came out and is something I had been wishing for for some time. There are resin containers but they cost a bit more then the €15,- I paid for the Italeri ones.
The kit contains 22 grey styrene parts. The casting is good and the punch marks are located on the inside of the model. This does mean that if you want to display the container with the doors open you will have to fill them.
The sides walls are single pieces were as the roof,floor and back wall are made up of two separate parts that have to be glued together. The parts fit good so a minimum of filler is required to get rid of the seam.
The locking handles are can only be installed in one way so if you want to have them in the open position you will have to cut and relocate them but that won't be to much of a task.
Only downside is that the decal options are limited to the military versions. But with a bit of creative cutting and mixing up of the decals commercial versions should be able to be made. Plus I don't think it will be long before the after market company's will come out with decals for that.
Can be modelled open or closed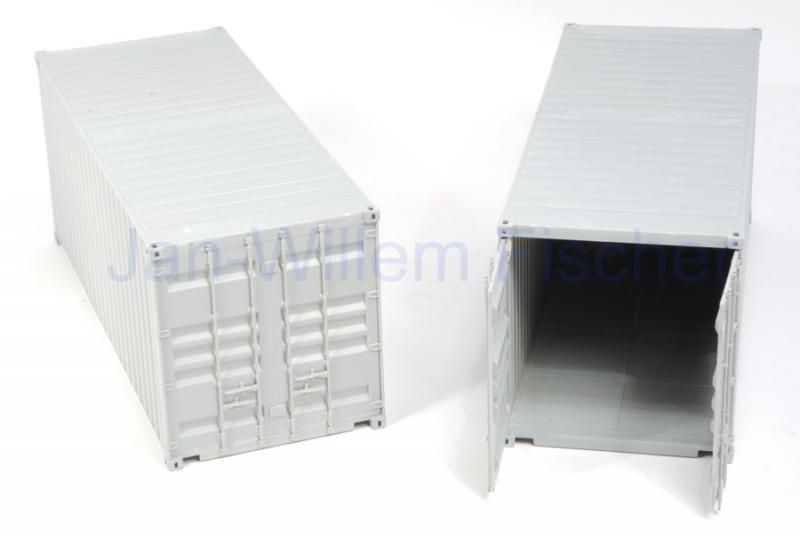 Sides and rear
roof and bottom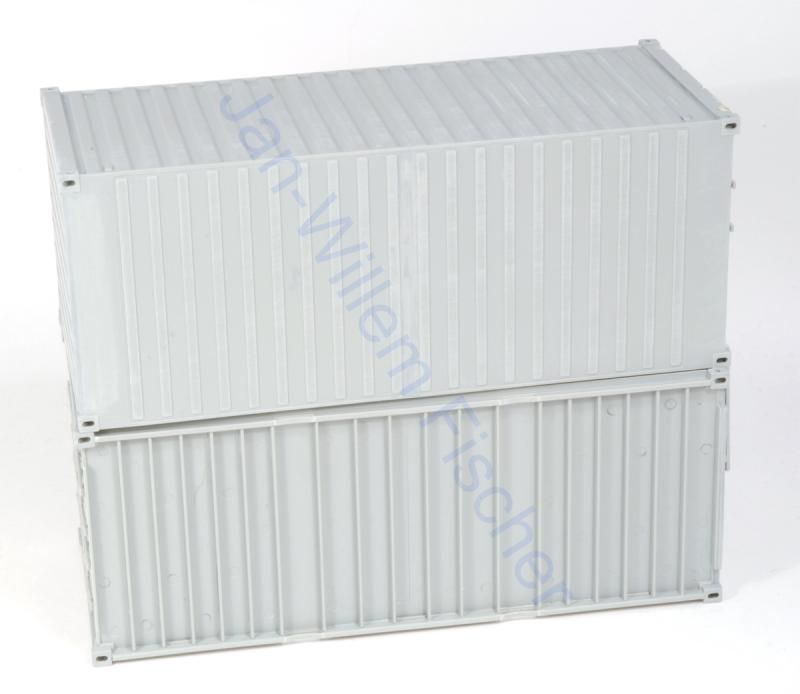 Locking handles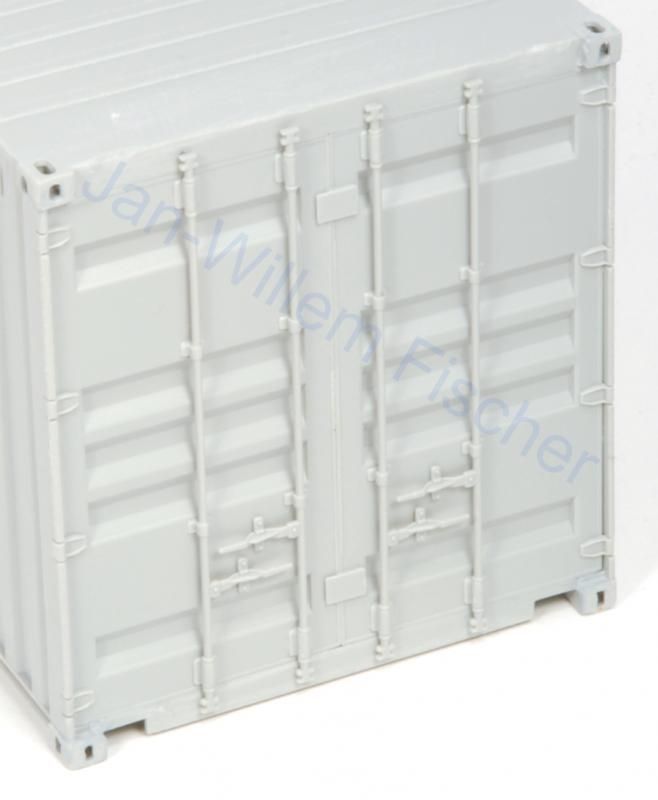 Interior of the container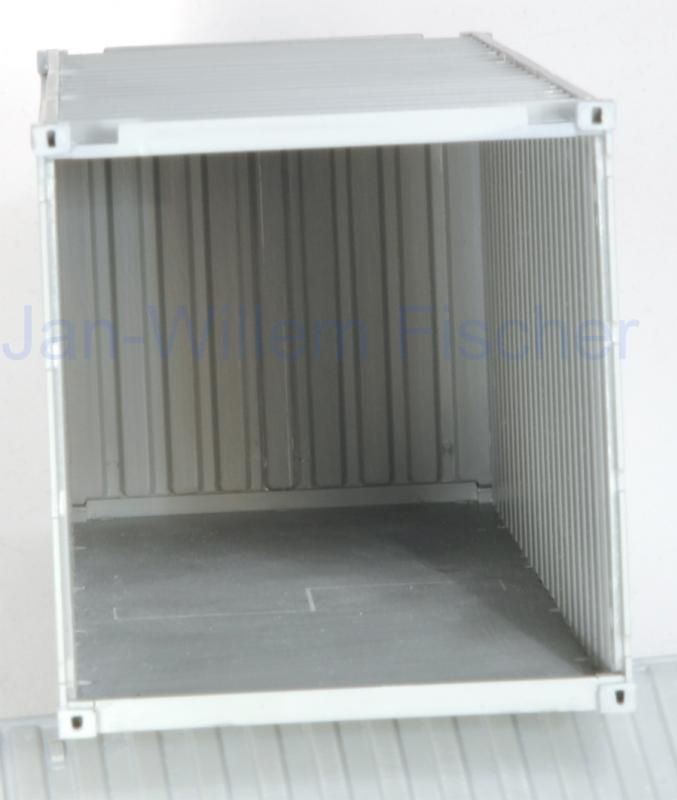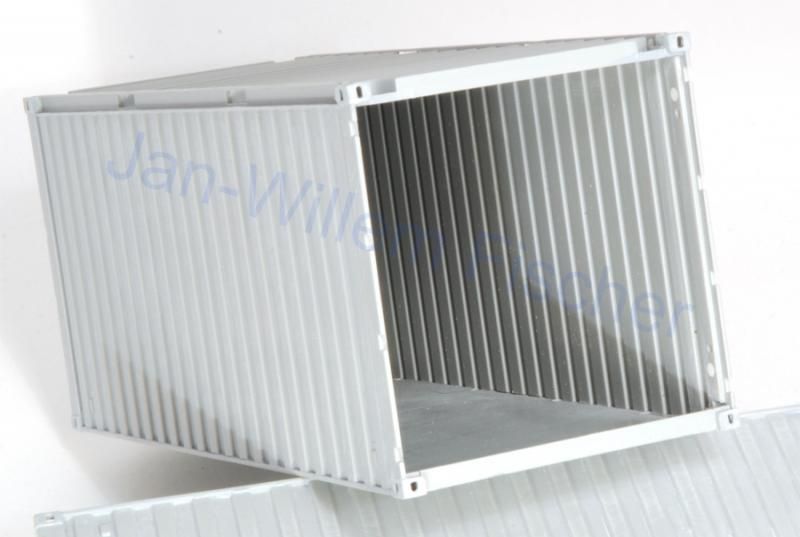 [
Door close up inside and outside
Decals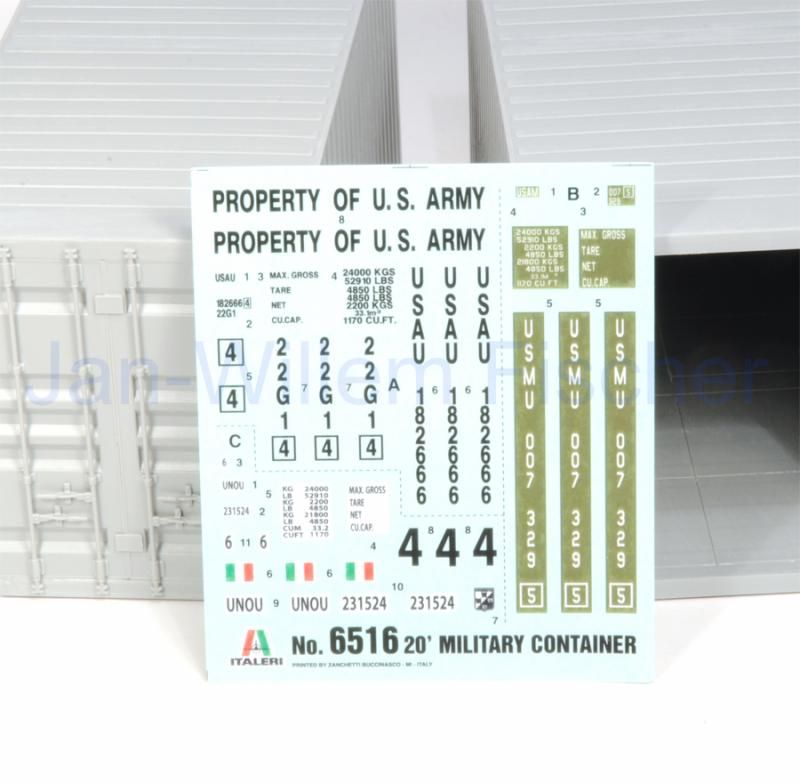 All in all this is a great little kit that has a whole lot of potential for placement on a diorama or as a heavily weathered model on its own.
9 out of 10