About 3/4 of the way thru this build. A FANTASTIC kit!
The model contains the BEST overall fit I have ever experienced in a model. Better than even the Tamiya Famo or the "Smart" kits of today. I give this kit a 9.5 on a scale of 10 for engineering quality, fit and detail.
This is no clone of past resin kits! This is an all new creation from Riich Models that contains a complete engine, transmission, suspension, driveline and winch. The cab is a very impressive single large casting. Interestingly the cab has louvers on the outside that ALSO APPEAR on the
INSIDE
of the cab. Also the molded engine side panels have cast louvers that
YOU CAN SEE THROUGH!
This is a fantastic kit that I am very glad to finally see in plastic.
My only disappointment is that this kit (like the real thing) contains so much detail that cannot be seen once the build is complete.
Kudos to Riich Models.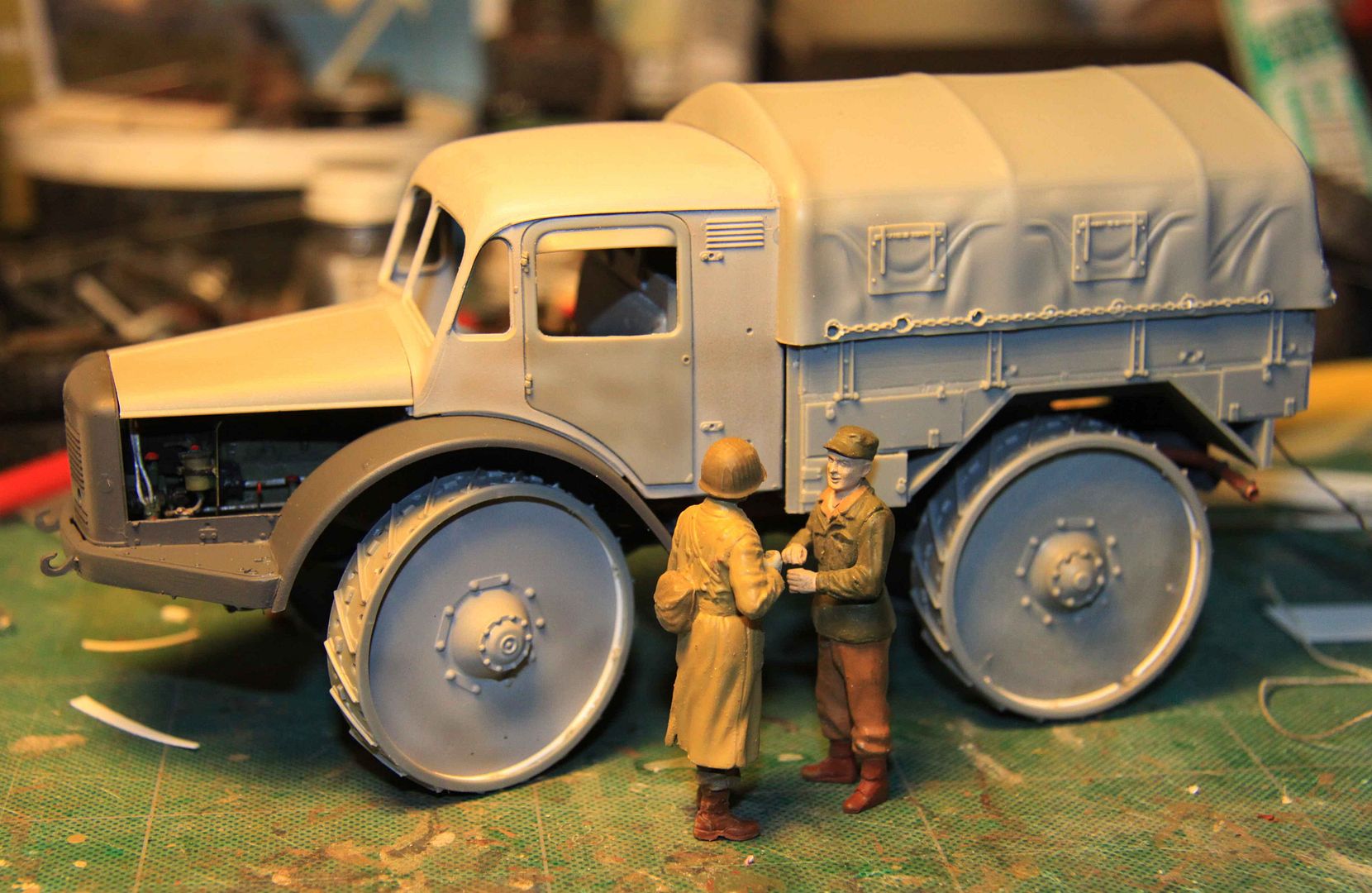 Note the plain disk wheels I have created here. I am now working up the nerve to put the eight large holes in these disks that will mark this as being the first demonstration RSO to be built.
P.S. Be sure to check out the next page of this build log to see how the drill holes in the wheels turned out!