Hi fellows,
Here is another one of my works.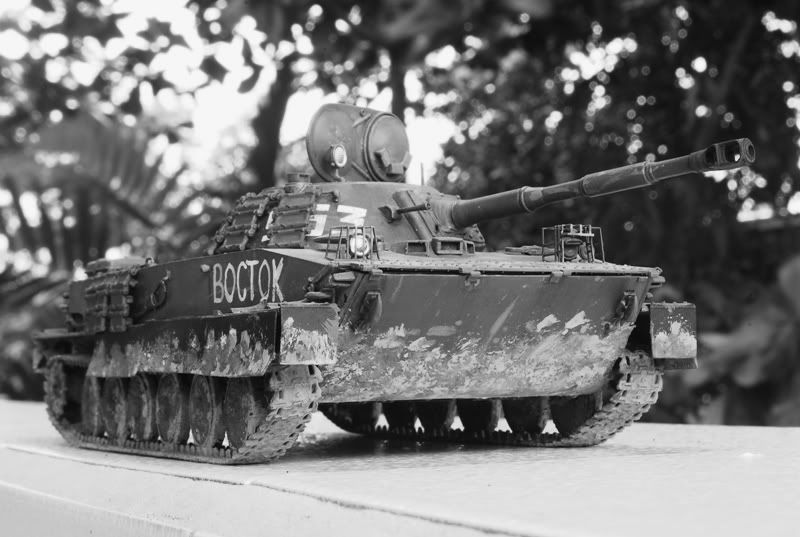 I hope you like this Trumpeter PT-76B build.
This is one of the 3 available kits that Trumpy released on the market.
I decided to experiment on this and I built this with some scratchbuilt interiors especially some turret interior details as the turret compartment is quite hollow.
The details were built out of PLA sheets, rods, tubes and with assorted available wires.
Paints used were Tamiya acrylics and enamels.
The external was weathered with Mig pigments, oils and some spare BTR tire and an improvised barbed wire were attached to have some stowage.
Loads more...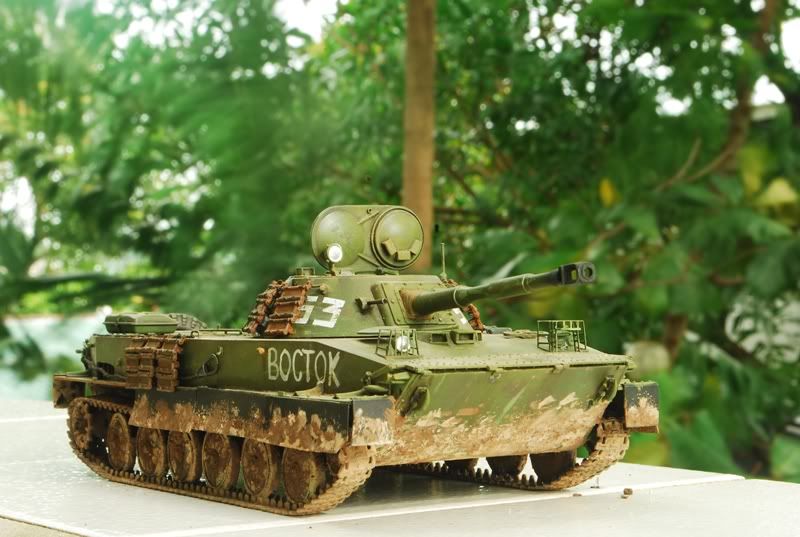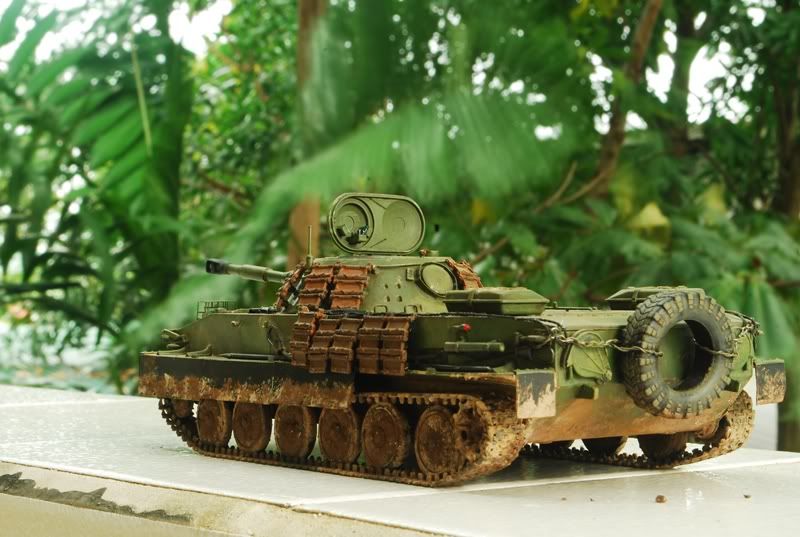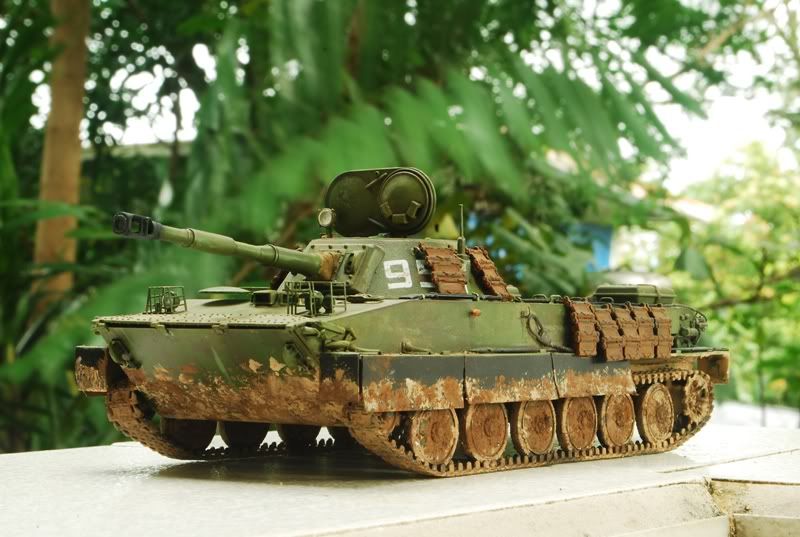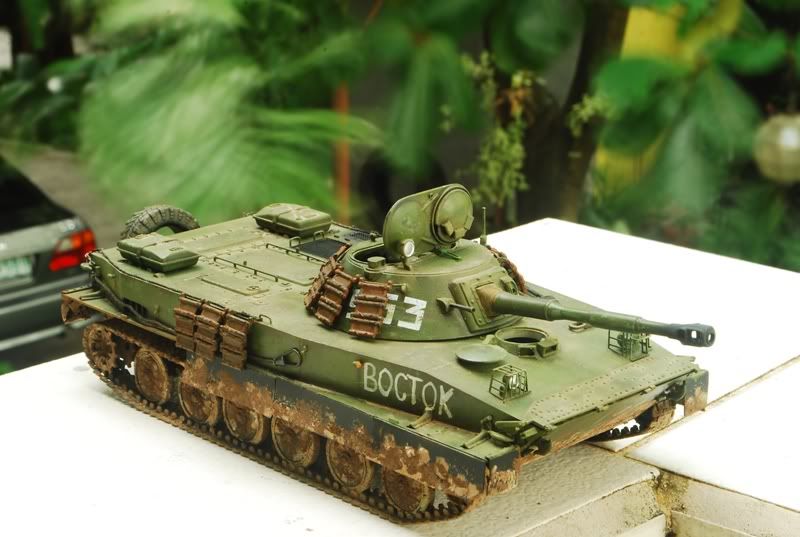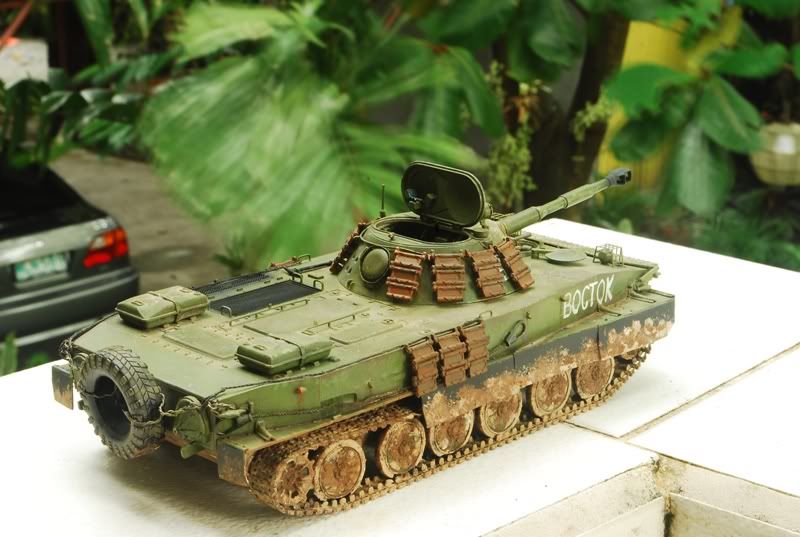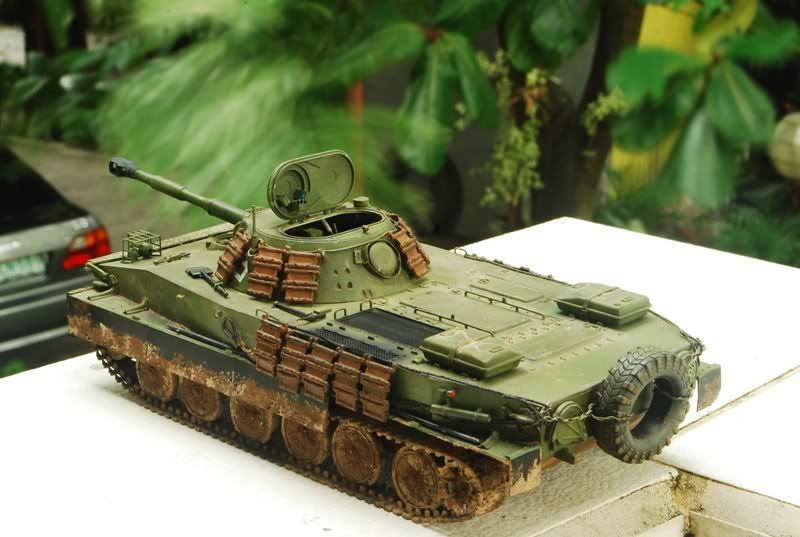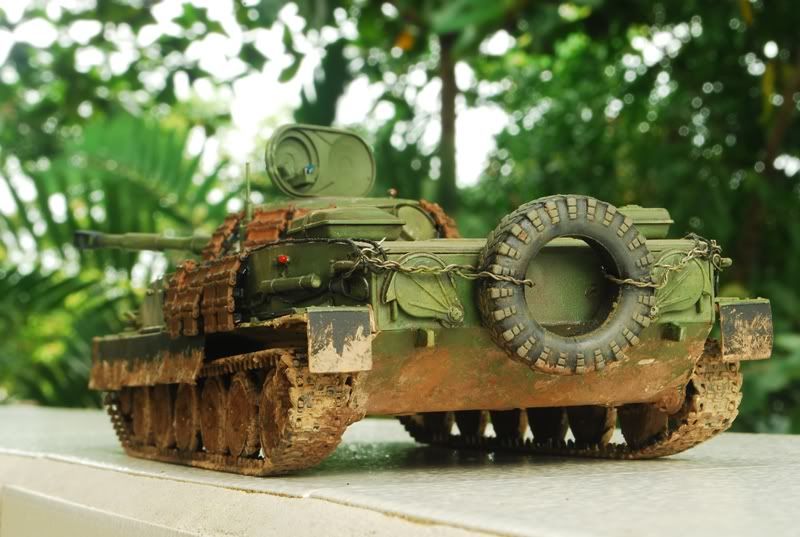 Some of the turret/interior details: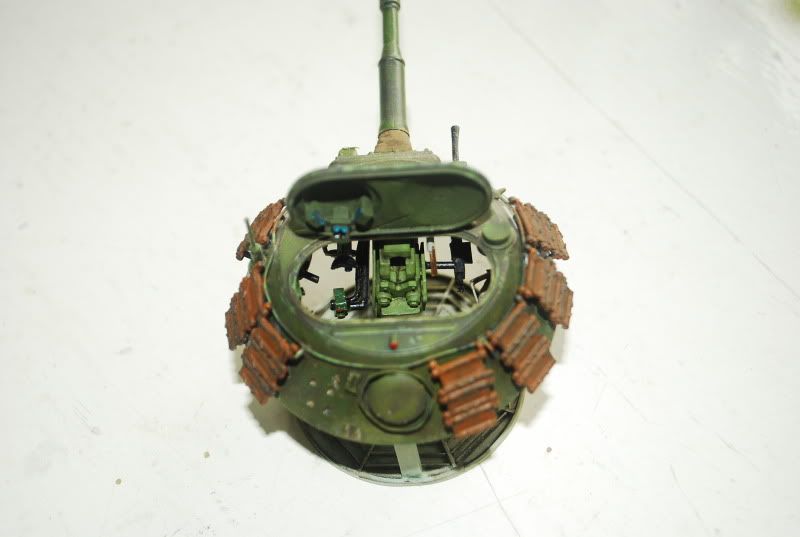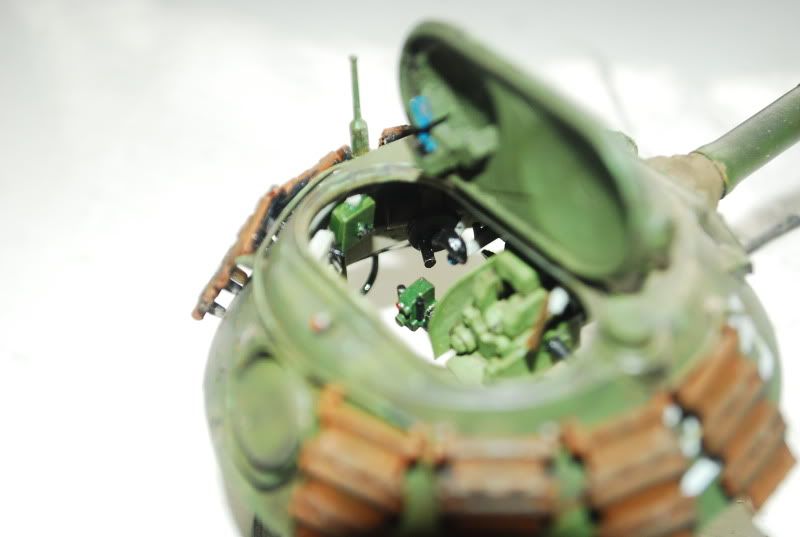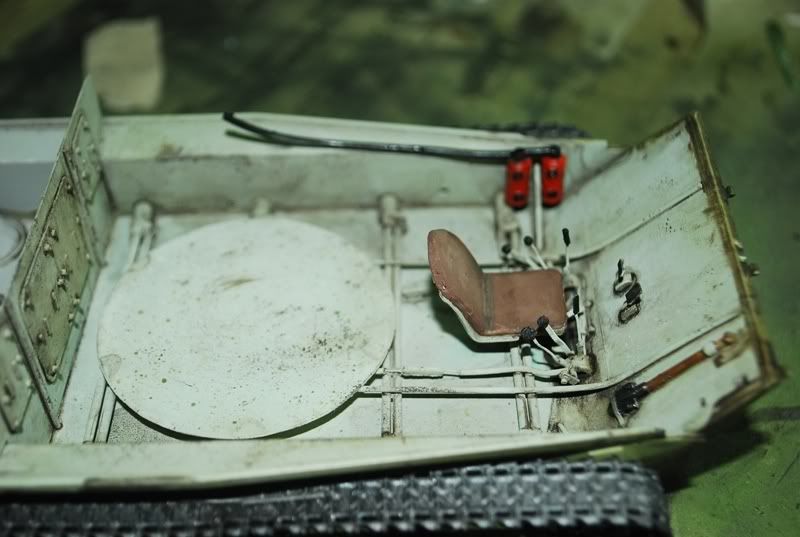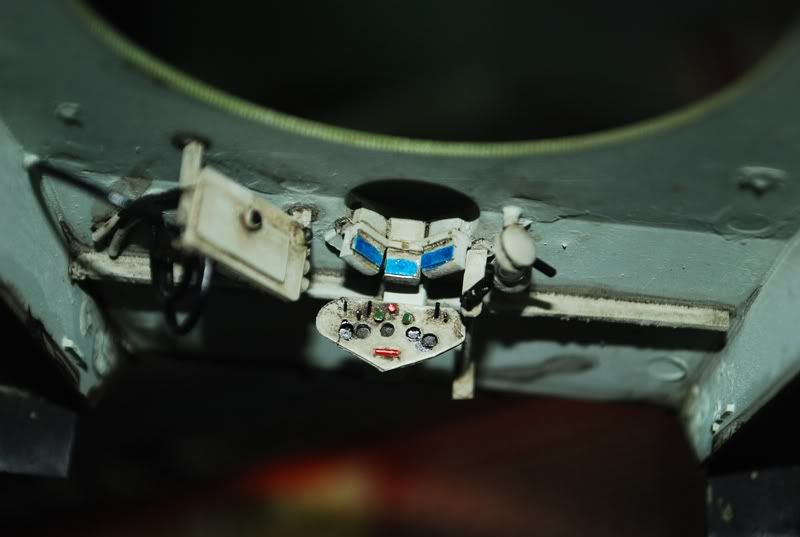 These photos inspired me to do this, a PT-76 in the Caucasus.
The grafitti on my PT-76 was inspired from a Vostok Spetsnaz unit BMP-1 but I decided to 'vandalize' my model with the grafitti to add some variance:D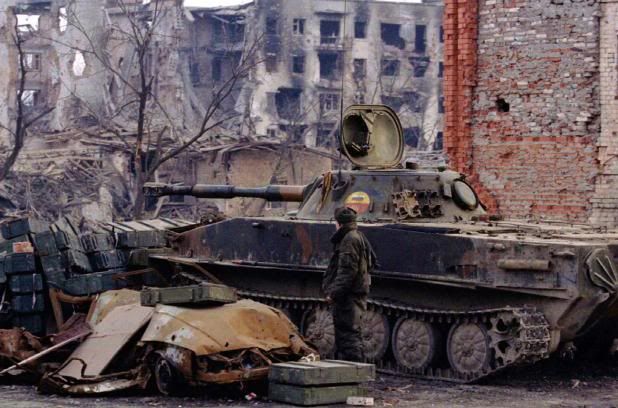 Hope you guys like it.
RPGs fire away gents!
Cheers!
Iking