Hi Guys, I've tried to enlarge the photos of the detail.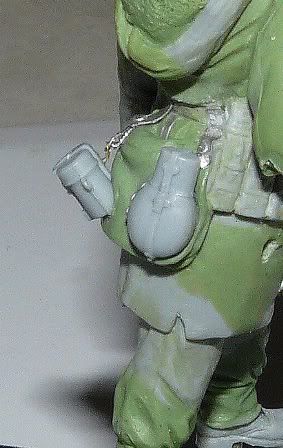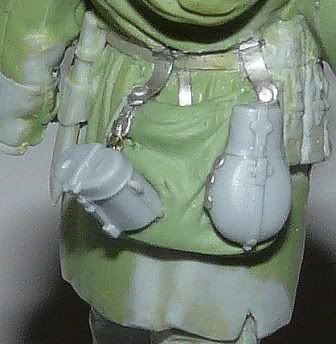 Hope you can see it a bit better in these.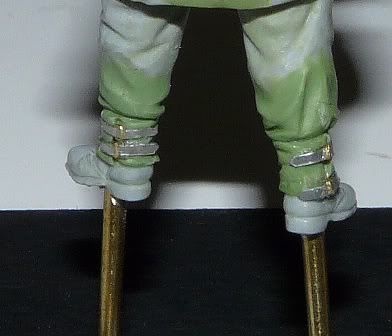 Guess which idiot forgot to do the gaiter strap retaining loops?
Mario, I'm going to have another look at that arm. It seems to look fine on the figure, but as you say, thicker at the cuff on the photos. very strange...
I'll have a look in the local flower shop for the mesh, but I did find something ideal! Only problem is, it's part of one of the wife's dresses! Am I brave enough to cut a bit off without her realising, or will her built-in radar catch me? Dare I risk my life for my art? If all posting suddenly stops, Please remember me......
Gary