Only heard about this in reading the posts on various sites on the Nurenburg toy fair. Was in Hannants Colindale shop on saturday and they had one.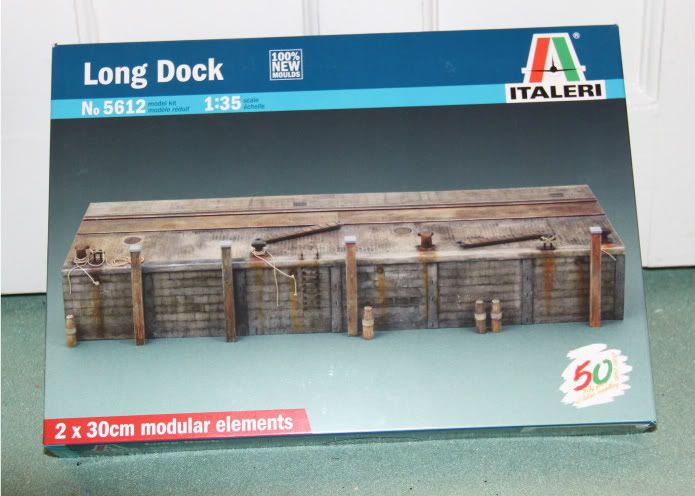 At £31.25 it sounds quite expensive, however it gives approx 60 X 18 cm of waterfront, all in injection moulded plastic. The kit contains 2 identical sections of Dock 30X18 cm and 2 sprues containing approx 30 peices each.
Included on the sprues are supports for the dock structure, tabs for joing the dock sections together, assorted mooring bits, / bollards / rings, rungs to make a ladder going down the dock front, the dock front itself, the same small gangway as included in with the MAS Boat crew, a lifebouy and some dock pilings.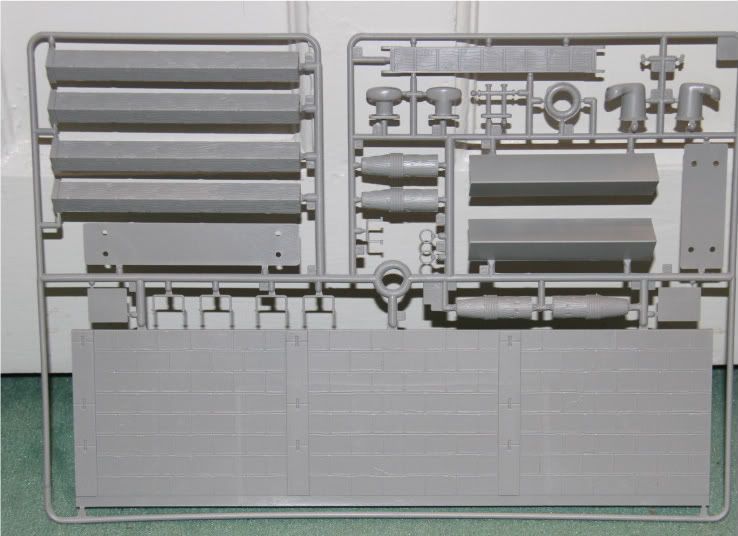 The instructions come on a single sheet of paper with a parts map, exploded view for asembling the dock sections and fittings and placement guide for the fittings. The also show the forthcoming dock section with steps, which as the dock & dock front both have deeply grooved section moulded on the back, so I would assume the step set will include 1 dock section as per this set, with an additional sprue for the steps.
also included is a length of twine for use as mooring lines.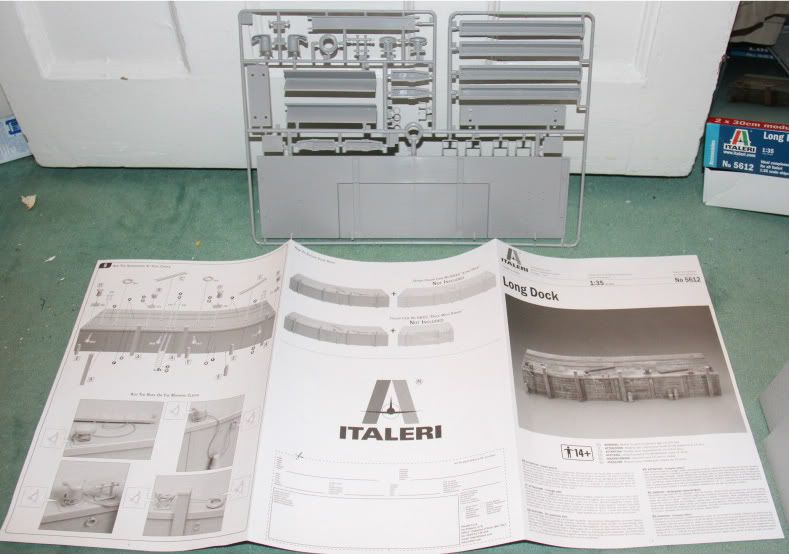 The only noteworthy ommission is either a section of raling, or stand fro the lifebouy. I also note whilst support for the structure is included nothing to box in the back / sides. This is no real hardship, as a simple job with some plasticard.
All in all I think this is a useful kit, it is fairly generic and could represent a dock almost anywhere in the world. The modular construction will amke it easy to assemble longer sections for S-boats and the like.
Si