Russell!
I am nearing completion now so with a bit of luck I will be able to fulfil your wishes before the end of May
I have been Focke-Wulfing (is that a real word by the way, I doubt it...) heavily the last few days. Too bad there weren't more mottling to do on these, it is great fun! I think I'll have to do more Luftwaffe subjects in the future...
Ta 152-C:
The german crosses will be painted over the dark patches on the sides.
This one also had a natural metal wing centre section...
Wing root needs a bit of a touch-up...
FW 190D-9:
I don't have a photo of this machine so I have been following the profile from the Aeromaster sheet.
That same sheet also shows a natural metal fuselage insert sloppily overpainted with dark paint. I added a drop of black to my RLM75 mix...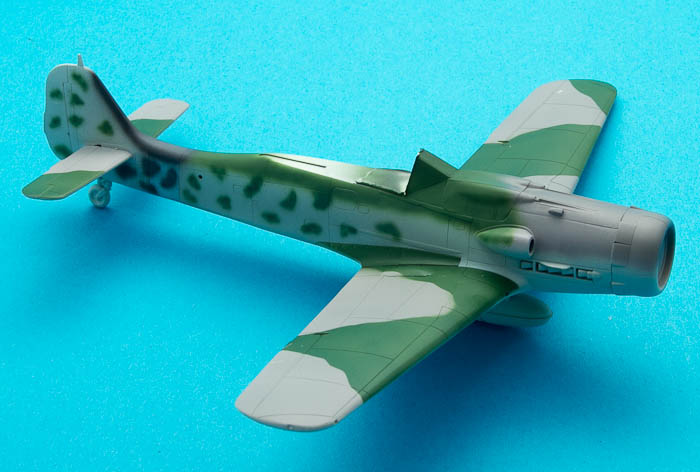 Magnus