Thanks for that picture Steve. I was correct then.
A few of you have asked for an article on making the springs, so here you go....
First of all, wrap the correct diameter of wire around the correct sized tube. I've used 4.5mm tube and 1mm wire. Make sure the coils are tight up to each other, and keep the tension tight.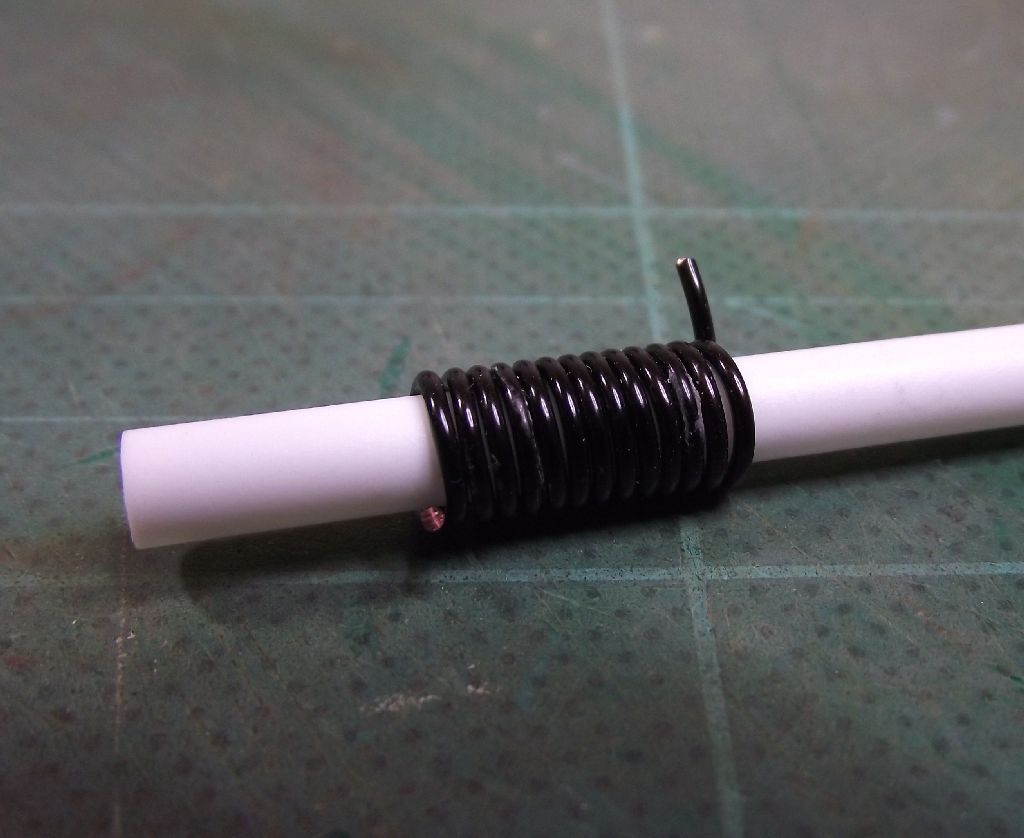 Now select the number of coils you require, and snip the ends off to give the correct number.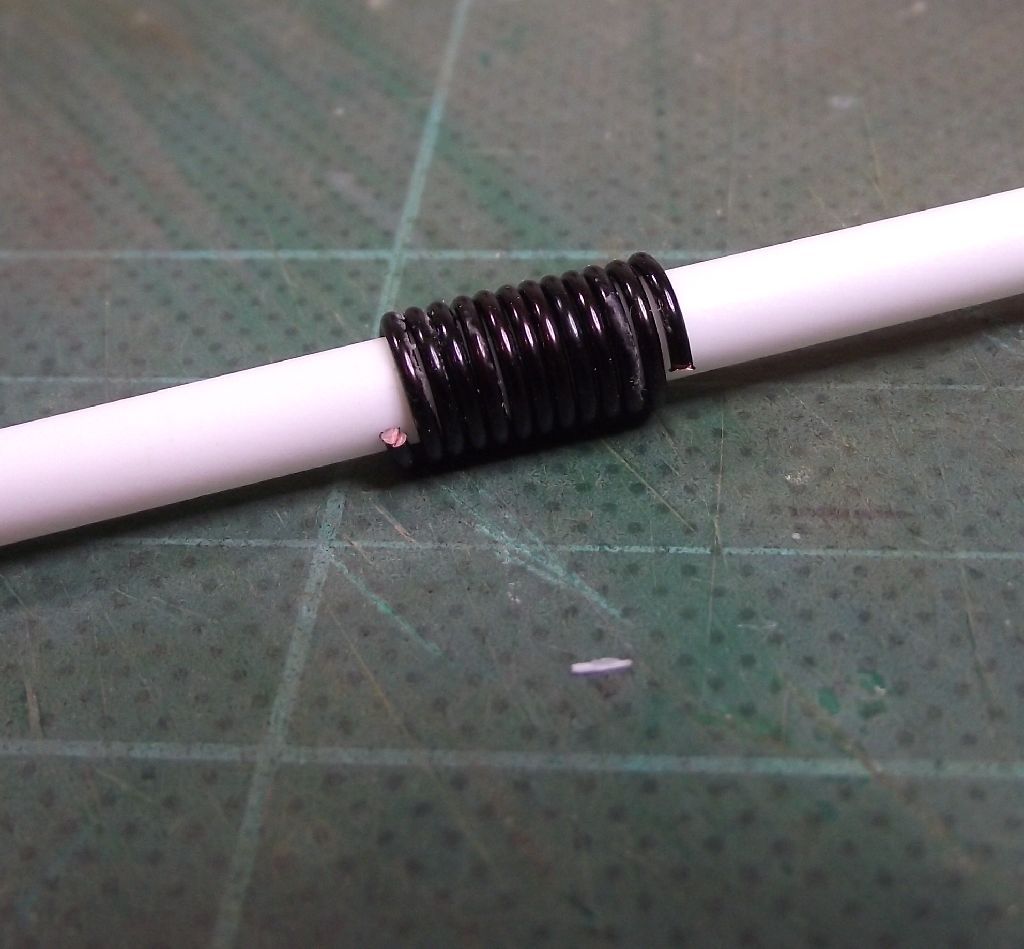 Now file or sand the ends of the "Tail" flat. About half of the wire diameter is ample.
Now it's time to stretch the spring, but to keep it all square, use two blades or metal strips as shown here. You can use your fingers, but the results are better this way.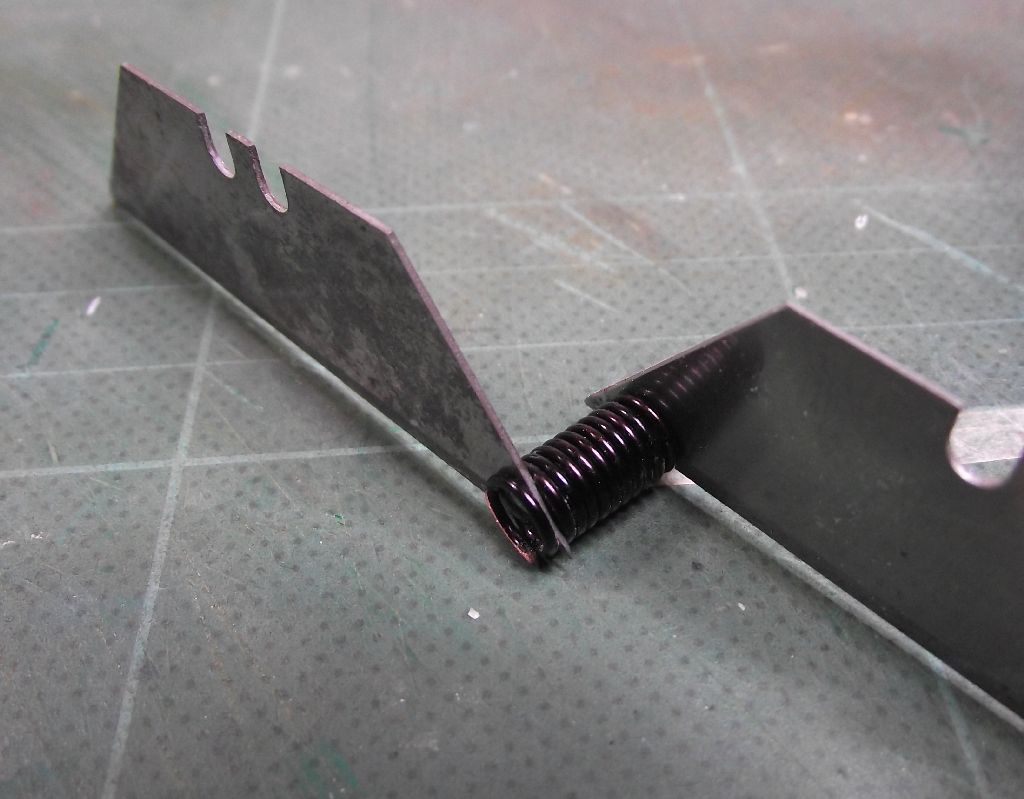 And, viola... one finished spring. You may want to tweak the ends wioth some pliers or tweezers to get the seat dead right. This is my first attempt, so there's no reason why you can't do it too!!
To get the spring seat, you need to cut the end off, sand it flat and add a small length of the tube you used to make the spring as a locator.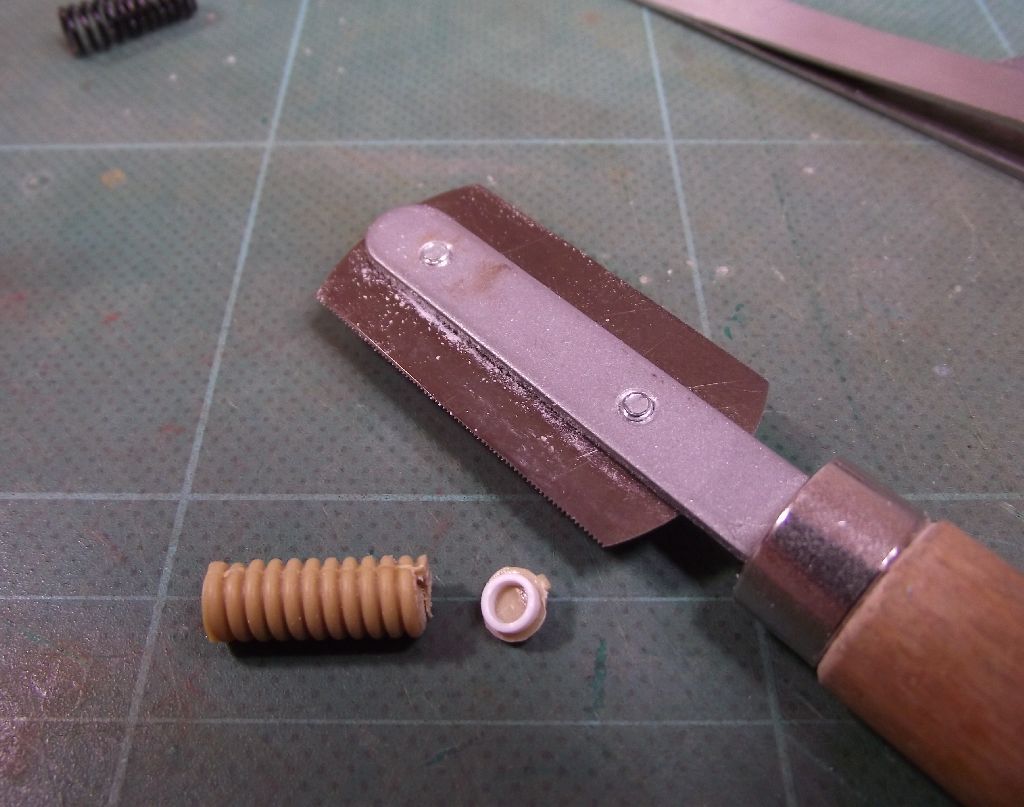 I hope this gets you all having a go at this, it's easy!!
Regards
Nige