Hi Guys, Now that the jeep and schwimmwagen quick builds are out of the way I have now rolled up my sleeves and dug into this new RC Vantex / Fuyuan M4A3 Sherman.
For those who haven't heard of these models before these kits were released last fall and I posted a out of the box first look review here
http://www.sixtharmygroup.com/forums/general-quarters/14231-chinese-gas-rc-sherman-3.html
I have also got the model up and running and I posted a review, and footage of the tank driving up on youtube.
http://www.youtube.com/watch?v=eLBE01VoOfA
http://www.youtube.com/watch?v=qQZEZms3J0E
http://www.youtube.com/watch?v=lTI-F50UyGs
For the tank's speed controller I used this electronic speed controller from VANTEC. To avoid any confusion the tank model is made by VANTEX/FUYUAN from China, The Speed controller is made by VANTEC speed controller company based and made in the USA. The two companies are NOT related. The speed controller works off of one radio stick and was very easy to hook up to the tank's electrical system.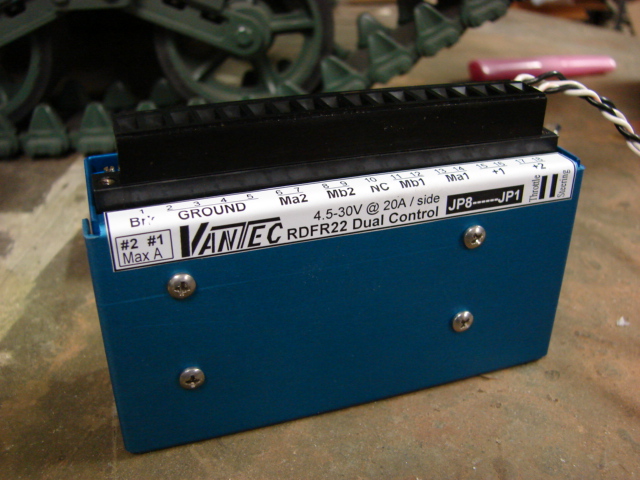 For the Battery I used this 12V 14AH battery. The whole tank runs well on this one battery.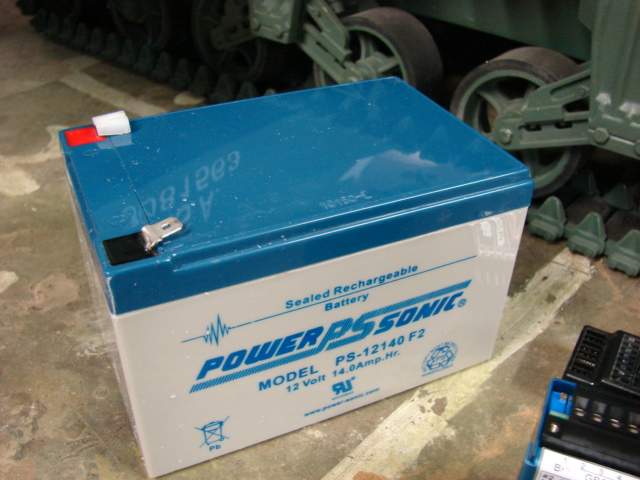 After the tank was tested it was evaluated and marked up on what parts will be kept and what will be replaced.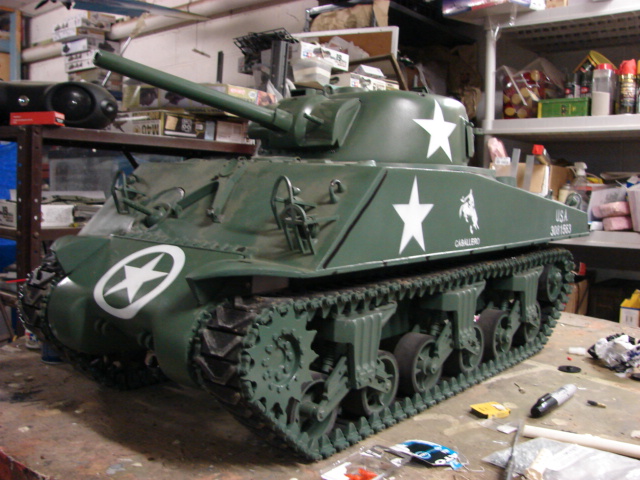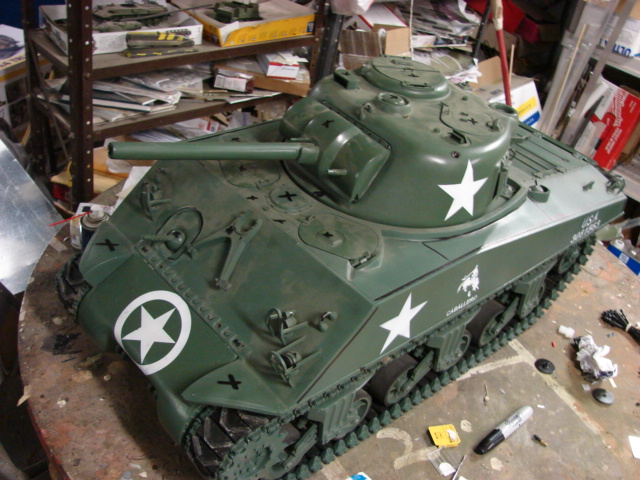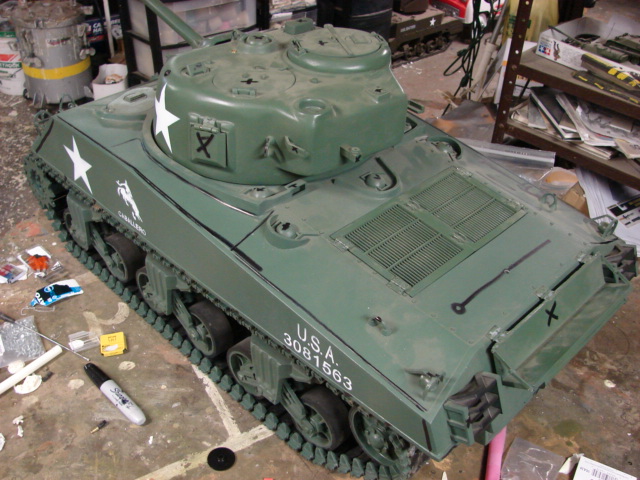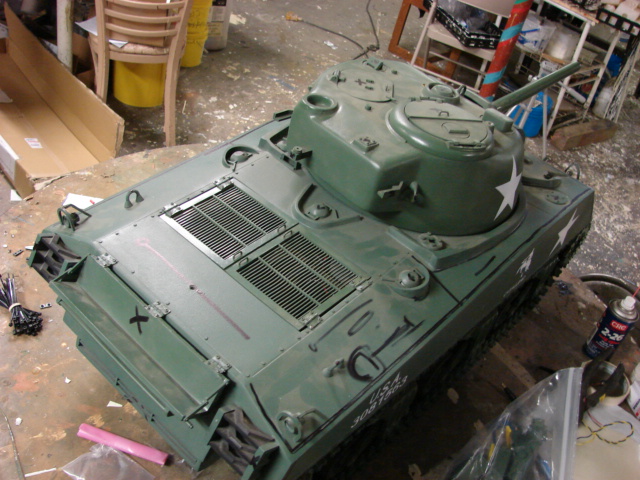 Before I started to cut into the tank, I needed to add jacks to the wires that connected the turret rotation motor and the gun elevation motor to the tank's lower hull. The tank out of the box has the wires connected with no way of disconnecting them. Now with the jacks I can fully remove the upper hull from the lower hull when I need to get access into the tank.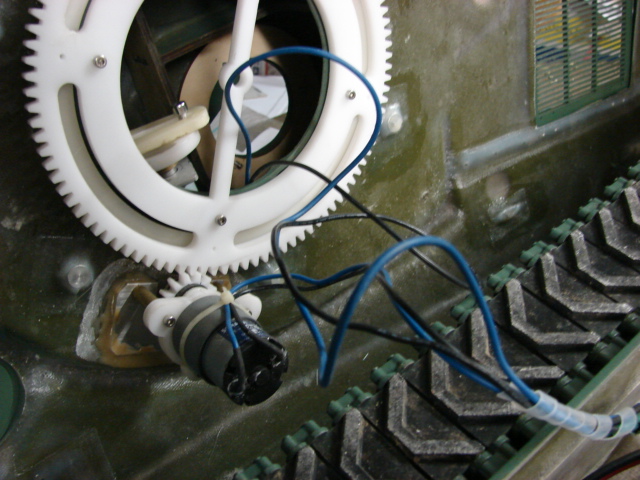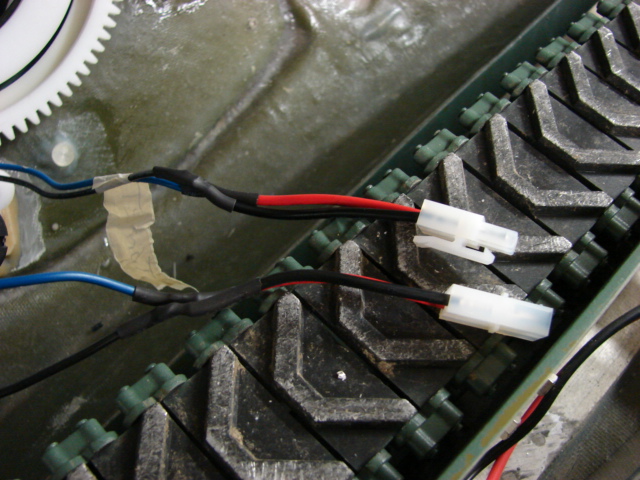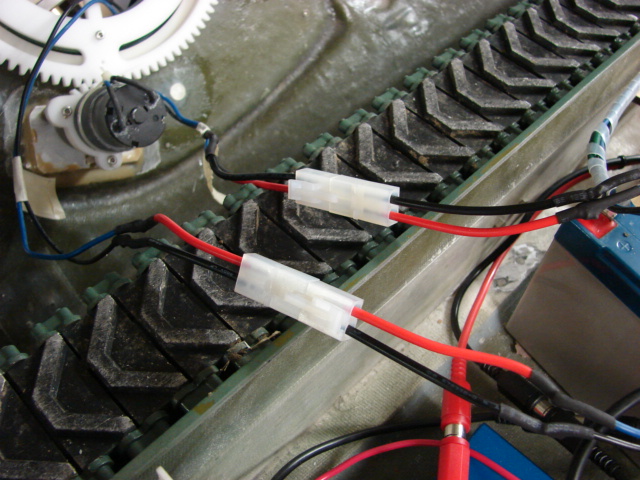 When gutting the tank I used the Dremel multimaster to remove the lion's share of the molded in parts. Most of the gutting is complete and I will now be able to start the rebuild.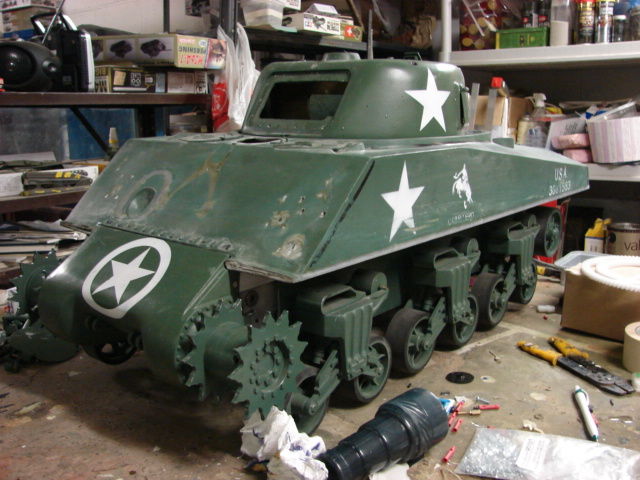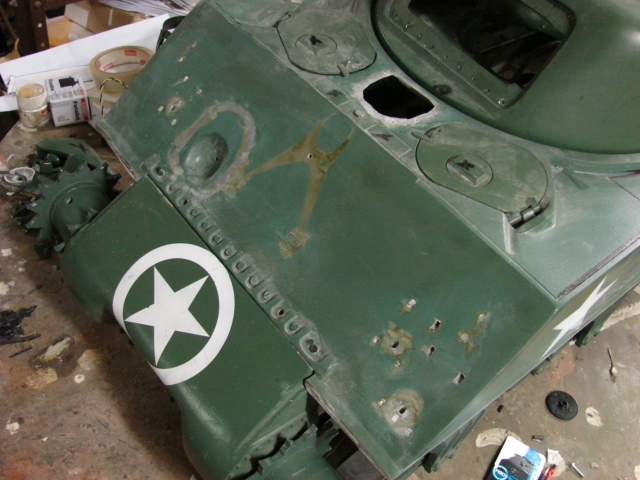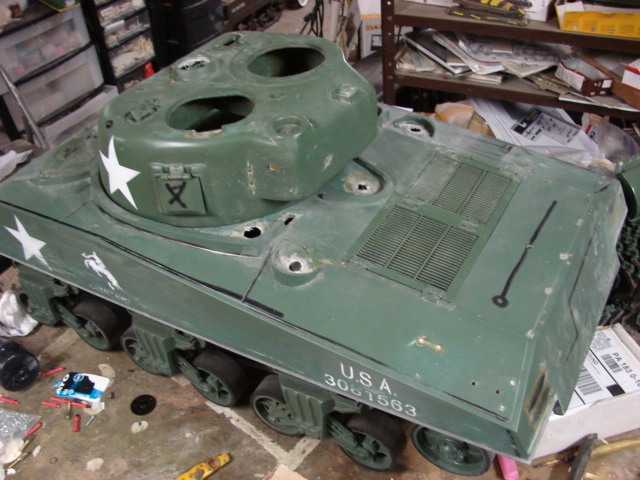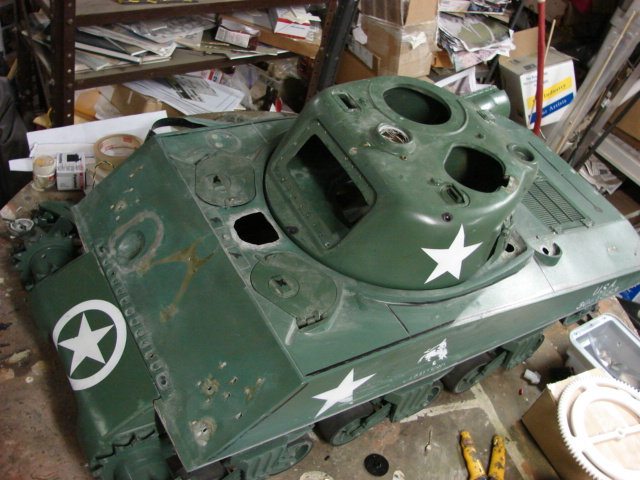 I removed the gun from the turret to get access to the turret for the rebuild. The gun will be reinstalled to the turret with the correct style slot screws rather than the Phillip's head screws that were used in the kit. With the gun removed from the turret allows you to get a good look of the gun elevation system.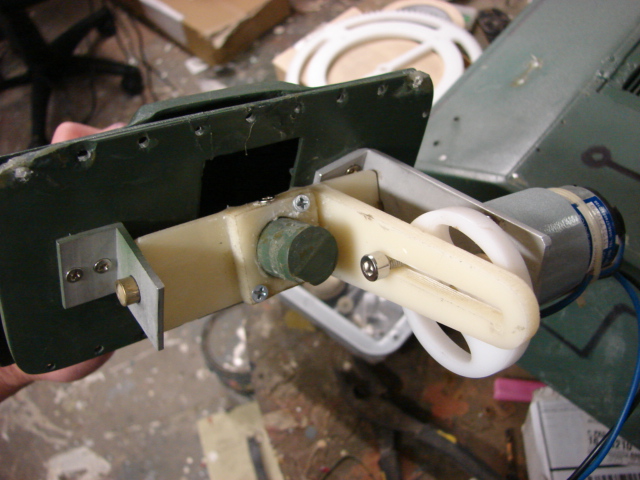 Now that the gutting is mostly completed I will start by fabricating the tank's sponsons and other missing hull sections. More info to come.